Resilient Dave East defiantly declares 'Still Here' in captivating new video!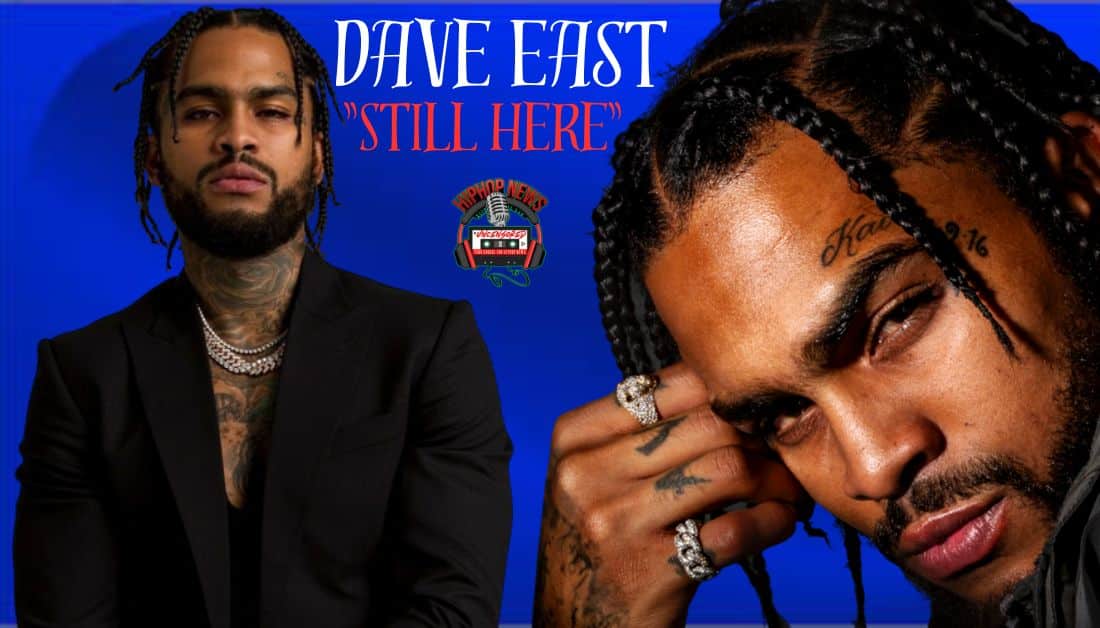 Dave East Still Here in a new music video released this week. Watch as his personal message of resilience shines through.
Dave East Still Here In New Music Video
Dave East, the renowned rapper/songwriter/actor, has once again proven his unwavering resilience with the release of his captivating new music video, "Still Here." In this powerful visual, East boldly declares his refusal to be defeated by the challenges life throws at him. With a creative flair and assertive tone, the artist showcases his unstoppable spirit. He is determined to overcome all odds, leaving viewers in awe of his unwavering strength.
Dave East's Unyielding Resilience Shines in New Video!
In this groundbreaking music video, the 35-year-old artist is showcasing his unyielding resilience. David Lawrence Brewster Jr. is reminding the world that he is a force to be reckoned with. From the very first frame, East captivates his audience. His dynamic presence and powerful storytelling is evident. The video takes viewers on a journey through the artist's life. Highlights include the obstacles he is facing and conquering along the way.
With each verse and chorus, East's lyrics resonate deeply. He is conveying his unwavering strength and determination to rise above adversity. The visuals serve as a testament to his resilience. The message shows he is overcoming personal struggles, defying expectations, and emerging victorious. Through his art, the rapper demonstrates that no matter what challenges come his way, he will always find a way to prevail.
Unstoppable Dave East Defies All Odds, Proclaims 'Still Here'!
Dave East's latest music video, "Still Here," is a powerful declaration of his indomitable spirit. With a magnetic presence, East fearlessly confronts the obstacles. Even though they are attempting to break him. He is here to stay. The video's innovative cinematography and creative direction perfectly complement the artist's defiant lyrics. Together, they are creating a visual masterpiece that is impossible to ignore.
As the video unfolds, it becomes clear that Dave East is not just making music. He is also crafting a powerful message. With each scene, he defies societal norms and expectations, asserting his authenticity and determination to carve his own path. The video serves as a reminder to his fans and critics alike. Despite the setbacks he is facing, he remains unbreakable in his pursuit of greatness.
Check out the official music video now.
Dave East's "Still Here" music video is a testament to the artist's resilience and unwavering determination. Through captivating visuals and powerful lyrics, East invites viewers to witness his journey and connect with his unwavering spirit. As he fearlessly defies all odds, Dave East proves that he is not only a talented musician but also a symbol of strength and perseverance. With each release, he continues to captivate audiences and inspire others to embrace their own resilience in the face of adversity.
Want more on your favorite hip-hop artists… hit us up!
Hip Hop News Uncensored. It's the Leader in Hip Hop content on YouTube!