Missy Elliott Is Nominated For Rock & Roll HOF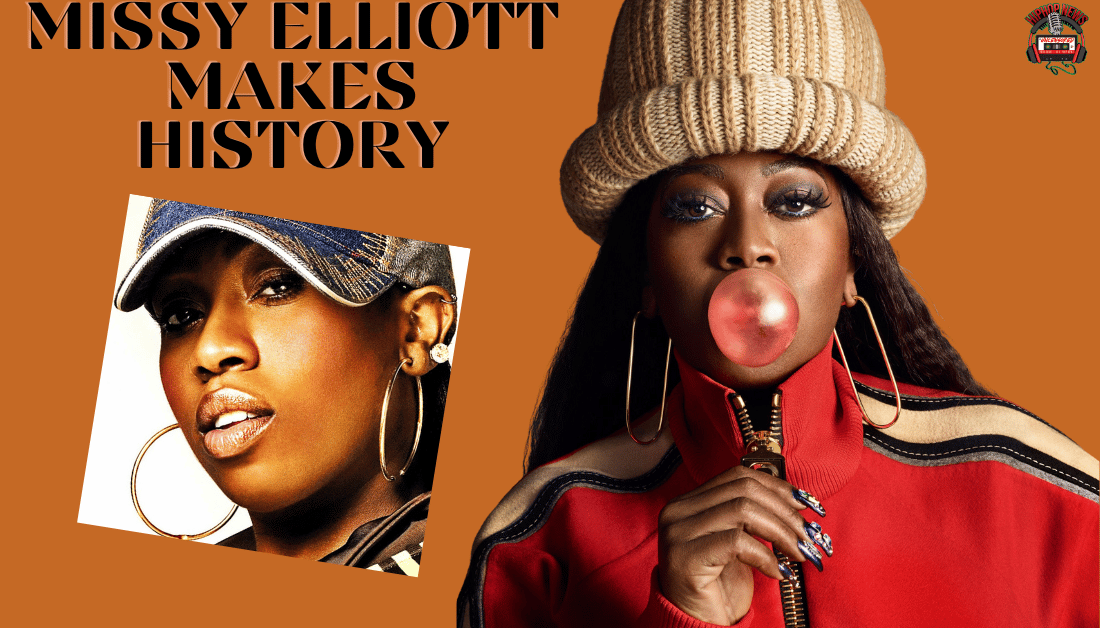 Missy Elliott Is Nominated For Rock & Roll HOF. The announcement was made yesterday. Elliott is the first hip-hop female to receive this.
Elliott Makes History
Missy Elliott Is Nominated For Rock & Roll HOF. This is quite a prestigious honor. According to Rock & Roll web,
"To be eligible for nomination, an individual artist or band must have released its first commercial recording at least 25 years prior to the year of nomination."
And, Elliott is in great company. In fact, included on the list of inductees are:
Kate Bush
Sheryl Crow
Missy Elliott
Iron Maiden
Joy Division/New Order
Cyndi Lauper
George Michael
Willie Nelson
Rage Against the Machine
Soundgarden
The Spinners
A Tribe Called Quest
The White Stripes
Warren Zevon
Last year, Elliott got her star on the Hollywood Walk of Fame. When Elliott heard she was selected she said,
"This is an incredible honor. I'm so humbled and grateful to be counted amongst all the incredible honorees," Missy said in a press release of the moment. "I've spent my career making the kind of music I love and it means so much to know that I have touched others as well."
Also, Elliott remarked,
"But to hear that I am the first female hip hop artist to EVER be nominated into the Rock & Rock Hall of Fame?!? Wow!! This one hits extra different as I hope it opens doors for other female emcees to be recognized!"
Not only that, Elliott has been the recipient of four Grammy wins. In July Elliott interviewed with Essence,
"As a solo artist I've been in the game for 25 years, but in the music industry I've been here for 29,"  "I've been reflecting on that. It's a huge accomplishment–especially when you're still around."
At the same time, Elliott has made her mark in hip-hop culture. After all, Elliott's iconic sound and style are unmatched. She set the bar high for other female hip-hop artists.
In fact, there has never been anyone quite like her. According to ENews, Elliott has won the iconic Michael Jackson Video Vanguard Award.
At the same time, Elliott became the first rapper in the Songwriters Hall of Fame (2021). Along with Timbaland, Elliott put Virginia on the map.
As a writer, she created songs with the R&B group Jodeci. It was DeVante Swing who gave Elliott her big break (1991). After, the group "Sista" Elliott was in ended.
Timbaland and Elliott co-wrote and co-produced songs for Elektra Entertainment Group. Britannica reports, Elliott was just 25 years old.
Needless to say, the situation was a win-win. Eventually, Elliott was able to launch her own Gold Mind record label.
As a result, Elliott's first album"Supa Dupa Fly" (1997) went platinum. Some of Elliott's hits include, "Get Ur Freak On", "Work It", "Lose Control", and "Sock It 2 Me."
Last, but not least, Elliott has worked with the biggest names in music ( Lil Kim, Da Brat, Ciara, Tweet, Janet Jackson), and Left Eye.
Clearly, Elliott is phenomenal. Congratulations!!!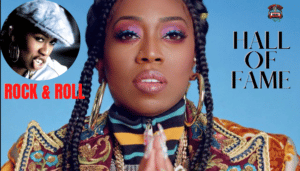 The Hip Hop News Uncensored. It's the Leader in Hip Hop content on YouTube