Lil Wayne Replaces Migos At Governor's Ball Festival 2022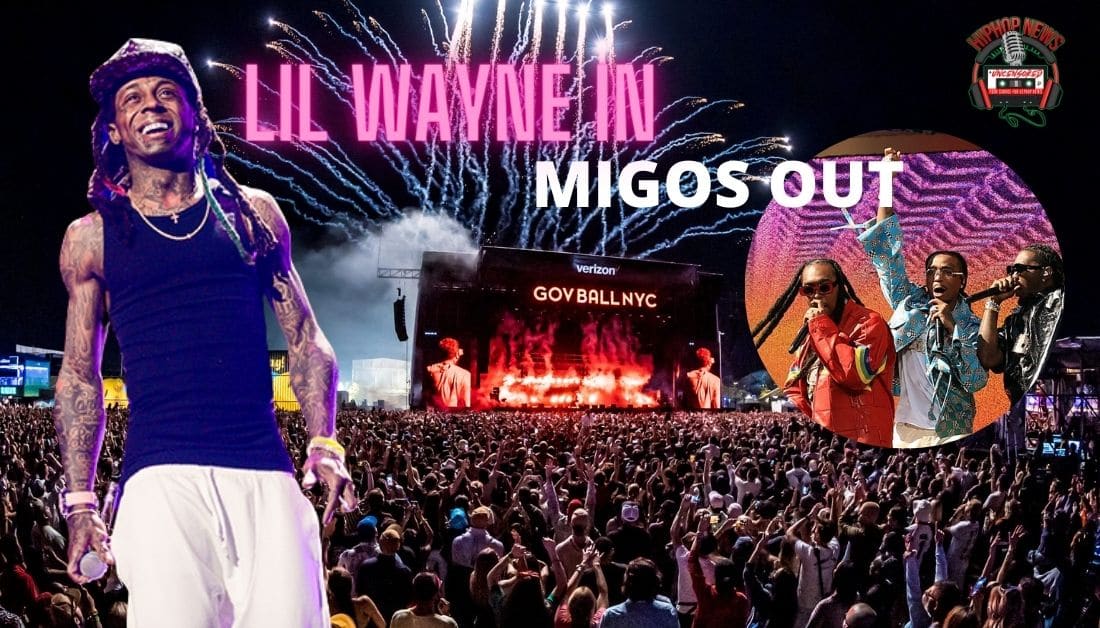 Lil Wayne replaces Migos as the performing act for the 2022 Governor's Ball festival. This news will most definitely add fuel to the fire about Migos breaking up.
Lil Wayne In, Migos Out
Lil Wayne is set to take the stage at the Governor's Ball Festival 2022, as Migos is no longer performing.
This year's Governor's Ball had fans eager to see Migos perform, well that ain't happening.
The trio (Offset, Quavo, and Takeoff) will not be at the festival as originally planned.
Due to uncontrollable circumstances, they are out, according to the below tweet –
Due to circumstances out of our control Migos are no longer performing at Gov Ball.

Updated lineup coming soon.

— The Governors Ball (@GovBallNYC) June 7, 2022
Rumors are swirling about the trio breaking up, and no doubt, this news will stir the pot.
In addition to unfollowing each other on social media, two of the three in the group, Quavo and Takeoff, even dropped a single/music video for Hotel Lobby…without Offset.
As reported by TMZ, DJ Akademiks caught up with them and had his doubts about a breakup, saying –
"They might be going through a small disagreement or whatever. I think that they're angling it because, you know, Takeoff and Quavo just put out a song, so they're kind of letting it lie, letting the questions linger or something like that."
Adding to his comment, Akademiks said –
"But at the end of the day, they're family. Offset confirmed that to me, too. Maybe if it was the City Girls that unfollowed each other, but the Migos? Come on, I just can't see a gangster group — like, the only sign of trouble is them hitting unfollow."
Though the reason for a breakup is not known at this time, reps for the group say the scheduled date for the Governor's Ball 2022 was axed due to Quavo filming a movie.
Lil Wayne Steps In To Replace Migos At Governors Ball 2022
As for the festival, Migos might be out.
However, there's no sweat, 'cause Lil Wayne has eased into the spot to much delight of his fans.
As the Governor's Ball 2022 festival's Twitter page put out this announcement.
.@LilTunechi will be playing the GOVBALLNYC Stage on Friday, June 10th at 6:30pm! pic.twitter.com/vd0K5EykNr

— The Governors Ball (@GovBallNYC) June 7, 2022
The complete lineup is insane.
Headliners for the festival include Kid Cudi, Halsey, and J. Cole.
Additionally, a whole gang of performers will take the stage each night.
Check out the revised poster –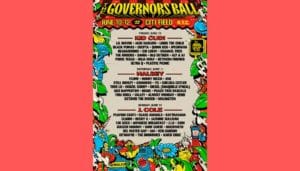 Are we ready?
This year's Governor's Ball Music Festival will take place June 10-12, 2022 at Citi Field in NYC.
Want more stories on Migos and Lil Wayne, hit us up.
Hip Hop News Uncensored. It's the Leader in Hip Hop content on YouTube!