LeBron James Co-Signs Bronx Rapper Connie Diiamond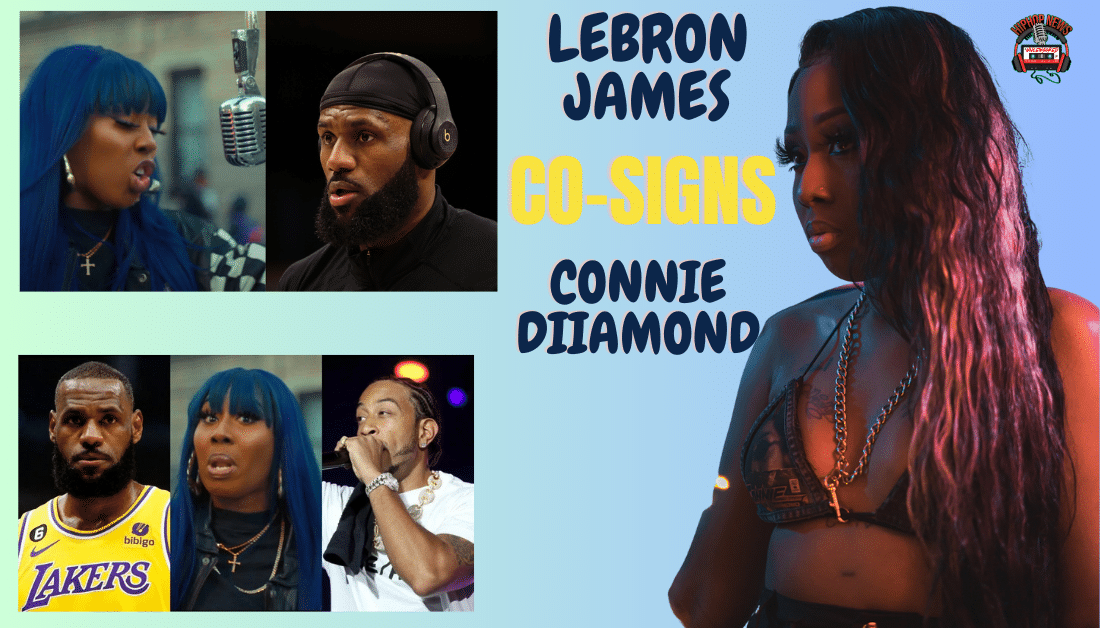 LeBron James Co-Signs Bronx Rapper Connie Diiamond. She dropped a  a viral freestyle. Her video covered Ludacris's beat.
Connie Diiamond "Bodied" The Freestyle
LeBron James Co-Signs Bronx Rapper Connie Diiamond. The Lakers legend is raving about Connie. We know LeBron loves his music. Music helps him to prepare for games.
And, LeBron is always on the look out for new music. In other words, music could be LeBron's muse. Well, after hearing Connie was seen rhyming to "Move Bi**h."
Rapper Ludacris's "Move Bi**h" was almost an anthem for men. The song "Move B**h" (2001) featured rappers Mystikal and i-20, as reported by Wiki.
In a report by Vibe, LeBron shared this caption from Hip Hop Wired,
View this post on Instagram

That is quite an endorsement, wouldn't you say? And the best part is, Connie is an up and coming MC. Block Work Tv had the owner of showing Connie's lyrical abilities.
Connie Diiamond – Move B*tch (BlockWorktv Performance)
If you are a true fan of hip hop, you recognize real talent. Of course, this is an understatement. I completely agree with LeBron. This is what is known as "Spittin Fire"
Not only that, who would not co-sign after hearing Connie. It dawned on me, Connie chose a song that people used to protest against former president Bush.
It gets better, protestors changed the lyrics to say "Move, Bush, get out the way!" Do you think Connie was aware of that fact.
Perhaps, she did not know those lyrics were chanted during a protest against the Iraq War in 2003.
If she reads this she will know now. Over all, covering Ludacris 's song may have propelled her career.
After all, LeBron just gave her the ultimate endorsement. Not to mention, Connie has signed to Def Jam. This was good promotion.
The Hip Hop News Uncensored. It's the Leader in Hip Hop content on YouTube