Keke Palmer Revisits Song: 'Bottoms Up 2.0'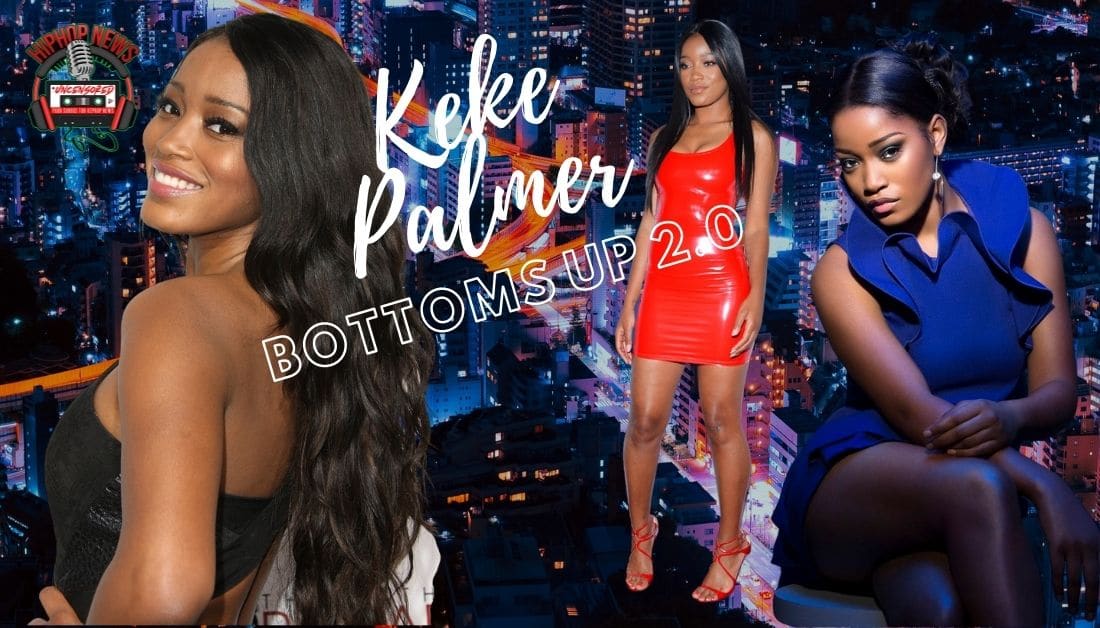 Keke Palmer releases Bottoms Up 2.0 and it's fly. But this is just the latest venture she's done lately, the girl is on fire.
Keke Palmer Lookin' Extra Glossy In New Music Video, 'Bottoms Up 2.0′
Keke Palmer (real name Lauren Keyana Palmer) is strutting her stuff in her official music video for Bottoms Up 2.0.
Revamped and released a full 15 years after the original, Bottoms Up.
While the singer/actress/television personality has been on the scene since the age of 10, she's still rockin' fresh.
And at just 28 years old, she's still everywhere (more on that later).
You can see the full video below.
Check out the first verse from her song, Bottoms Up 2.0 –
Miss KeKe P / lookin' extra glossy
Gotta rep your style / lookin' extra flossy
I'm bossy / but I keeps it cute
With my stunner shades on / and a tree in my roots
I got the Chi-town swagger / and I rocks it full
Yes, Mudville, baby / we don't take no bull
We keep it rockin / when we move our hips
Do that old skool stunt / when we make it dip
And the second verse –
Keep it movin', man
Keep it poppin', man
I be on the move / gotta catch me when you can
Might see my face on the movie screen
Hypnotize you, frame-to-frame, and scene-by-scene
Staying fly while I keep it fresh
Only thirteen / and I ain't even close yet
Sittin' back / saying this a hit
While you swing side to side / and move your hips
If It Seems Like You've Been Seeing A Lot Of Keke, You'd Be Right
Other than singing, Keke is involved in a string of new movies.
I'm talking on the internet, on the stage, in commercials, and on the small screen.
Most recently though, she did a phenomenally dope film on racism with Common titled, Alice.
And you should most definitely check that one out, as it's out right now.
Other upcoming films she's a part of include Lightyear (an animated spin-off of Toy Story) coming out this year.
Also set to drop this year is Nope, another bangin' movie Keke is in, a horror movie with Daniel Kaluuya.
But that's not all, next year she is set to star in a comedy-drama titled Being Mortal.
Seems like she just keeps going and going like the Energizer Bunny.
Go Keke, we see ya!
Hip Hop News Uncensored. It's the Leader in Hip Hop content on YouTube!