J. Cole's 'Born Sinner' Gets Gold Vinyl On 10th Anniversary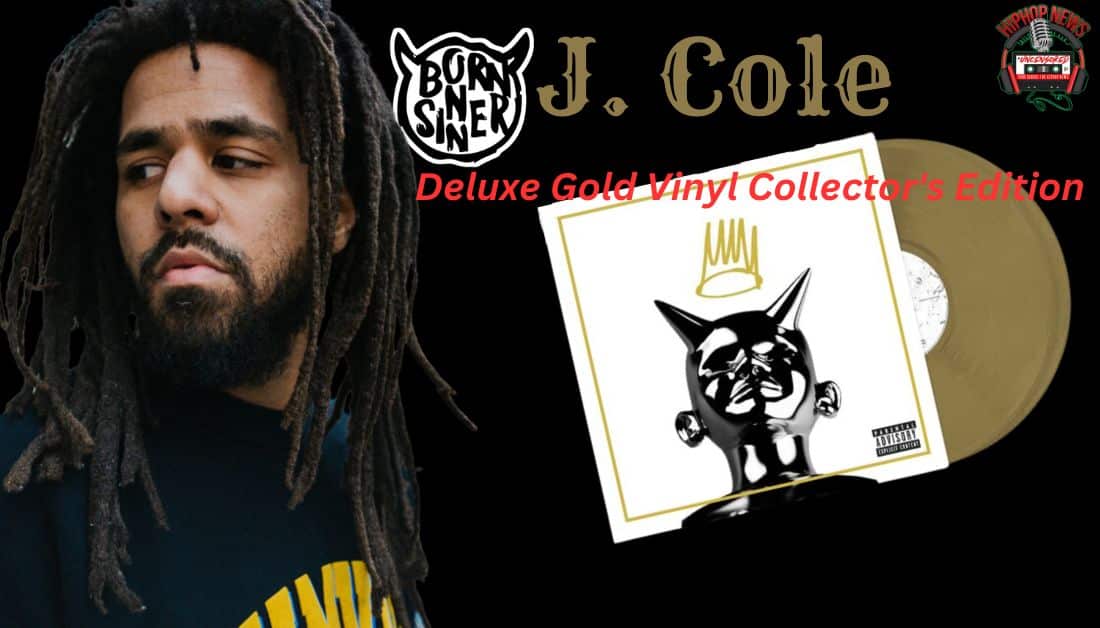 J. Cole's 'Born Sinner' is celebrating the 10th anniversary of its release. The artist is dropping a limited edition vinyl to commemorate.
J. Cole's 'Born Sinner' Will Be Celebrated With The Release Of A Limited Edition Vinyl
The year 2023 marks a milestone for J. Cole's fans, as it has been a decade since the release of his iconic album, 'Born Sinner.' The album, featuring hits like 'Power Trip' and 'Crooked Smile,' cements Cole's place in the hip-hop world as one of the most talented and introspective artists of our time. As we celebrate this milestone, let's take a look back at the significance and influence of his second studio album over the past ten years.
10 Years of J. Cole's 'Born Sinner': A Soulful Milestone!
38-year-old J. Cole (Jermaine Lamarr Cole) released 'Born Sinner' on June 18, 2013, and it quickly becomes a fan favorite. Combining themes of self-reflection, love, and religion, the album showcases Cole's ability to capture complex emotions through his music. The album's title track, 'Born Sinner,' is a standout hit that explores Cole's inner turmoil and his struggle to overcome his flaws. 'Power Trip,' featuring Miguel, was another popular single that became a radio hit, and it showcases Cole's exceptional storytelling ability.
Over the past decade, 'Born Sinner' has become a classic in the hip-hop genre, with its timeless lyrics and powerful message. The album was praised for its honesty and vulnerability, with critics commending Cole for his introspective and soulful approach to music. 'Born Sinner' proved that Cole was much more than a typical rapper, with his ability to delve into complex issues and connect with his audience on a deep emotional level.
Celebrating the Decade-Long Legacy of J. Cole's Iconic Album!
Born Sinner, which was released in 2013, birthed fan-favorite records such as "Power Trip" ft. Miguel, "Runaway," and "Forbidden Fruit" ft. Kendrick Lamar.
As we celebrate the ten-year anniversary of 'Born Sinner,' we are reminded of the impact that J. Cole has had on the hip-hop industry. The album's influence can be seen in the work of other artists, who have been inspired by Cole's honest and introspective approach to music. 'Born Sinner' has also been hailed as a classic among fans, who have praised the album for its timeless lyrics and soulful sound.
'Born Sinner' Is More Than Just An Album
It is a testament to the power of music to connect with people on a deep emotional level. As we look back on the past ten years, we can see how this album has influenced and inspired a generation of fans and artists alike. Here's to celebrating the legacy of 'Born Sinner' and the many years of soulful music to come from J. Cole!
The project is still holding a special place in the hearts of hip-hop fans. Its timeless lyrics and soulful sound continue to inspire and connect with people today. As we celebrate the ten-year anniversary of this iconic album, we can only imagine what amazing music J. Cole is creating for the years to come. Cheers to the next decade of soulful celebration!
Deluxe Gold Vinyl Collector's Edition Offered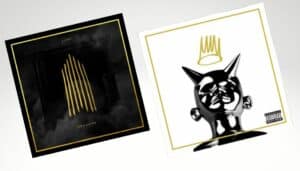 J. Cole, in recognition of the milestone of his sophomore project, is releasing a gold deluxe vinyl edition. Fans can pick up the collector's item by pre-ordering on the Interscope Records' website.
Want more on J. Cole… hit us up.
Hip Hop News Uncensored. It's the Leader in Hip Hop content on YouTube!