21 Savage Releases 'Call Me Revenge' Ft. D4VD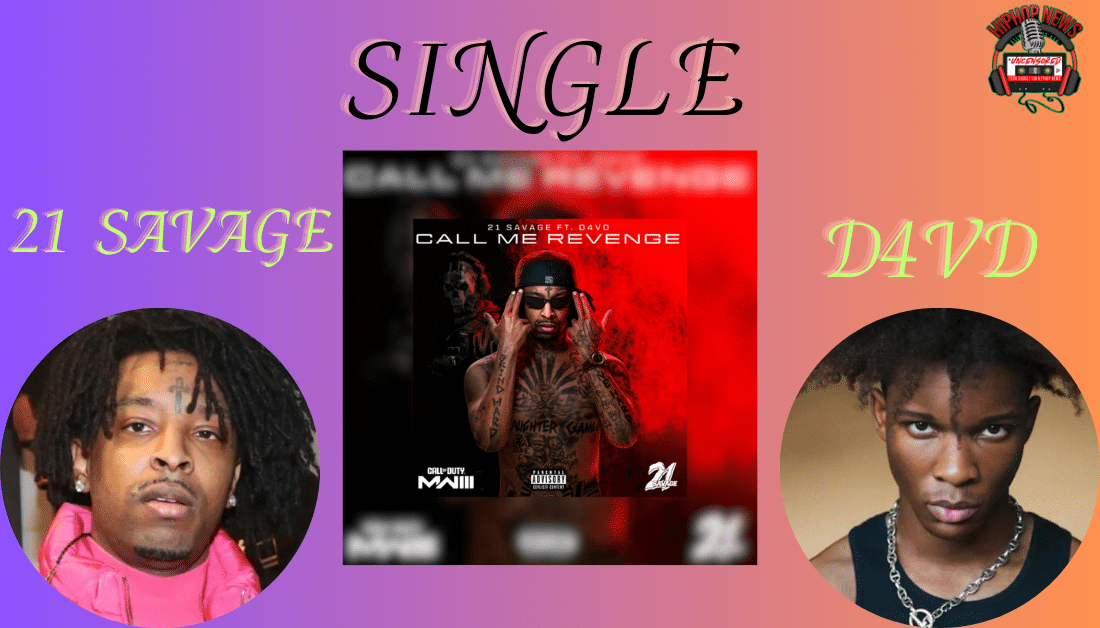 21 Savage Releases 'Call Me Revenge' Ft. D4VD. From the depths of his emotions, 21 Savage emerges with a powerful solo release that will leave listeners captivated. 'Call Me Revenge' ft. D4VD is a symphony of vengeful lyrics and melodic beats that showcases the rapper's raw talent and ability to connect with his audience on a deeply personal level. This track will make waves in the music industry with its haunting melodies and captivating storytelling.
Unleashing a Vengeful Symphony: 'Call Me Revenge' ft. D4VD
21 Savage Releases 'Call Me Revenge' Ft. D4VD
In his latest release, 'Call Me Revenge' ft. D4VD, 21 Savage explores the depths of loyalty.
All while mentioning he has his "Glock" tucked in the new song, as stated by The Source.
This song is part of the 'Call of Duty" game where 21 Savage is featured.
It has made its debut as a promotion single for the actual game.
Once again, 21 Savage shows us he is a force to be reckoned with.
21 Savage, d4vd – Call Me Revenge (Call of Duty: Modern Warfare 3 – Official Game Video)

The track opens with a haunting piano melody, setting the tone for the raw and emotional journey ahead.
As the beat drops, 21 Savage's powerful lyrics enter the scene, vividly depicting his desire for retribution.
The collaboration with D4VD adds another layer of intensity to the track.
Their voices intertwine, adding depth and complexity to the overall composition.
One of the most striking aspects of 'Call Me Revenge' is 21 Savage's ability to convey his emotions through his lyrics.
He takes listeners on a tumultuous journey through his pain, anger, and thirst for revenge with each word.
The lyrics are filled with powerful metaphors and vivid imagery.
Fighting what seems like a war in the game, 21 Savage is armed with his rifle, ready for battle.
Allowing listeners to connect with the emotions as 21 Savage runs through the opposition.
His words dripped with intensity and conviction.
Leaving an indelible mark on the hearts and minds of those who listen.
Adding to the mysticism is D4VD brings his R&B sound to match 21 Savage's lyrics.
Call of Duty fans eagerly await the 'Modern Warfare III 'to drop in November.
Especially since D4VD has a social media following in the billions.
Indeed, teaming up with 21 Savage was not a coincidence.
Be that as it may, fans are in for a rare treat.
Hip Hop News Uncensored. It's the Leader in Hip Hop content on YouTube!