Big K.R.I.T. Says It's Time For Artists To Unionize!!!!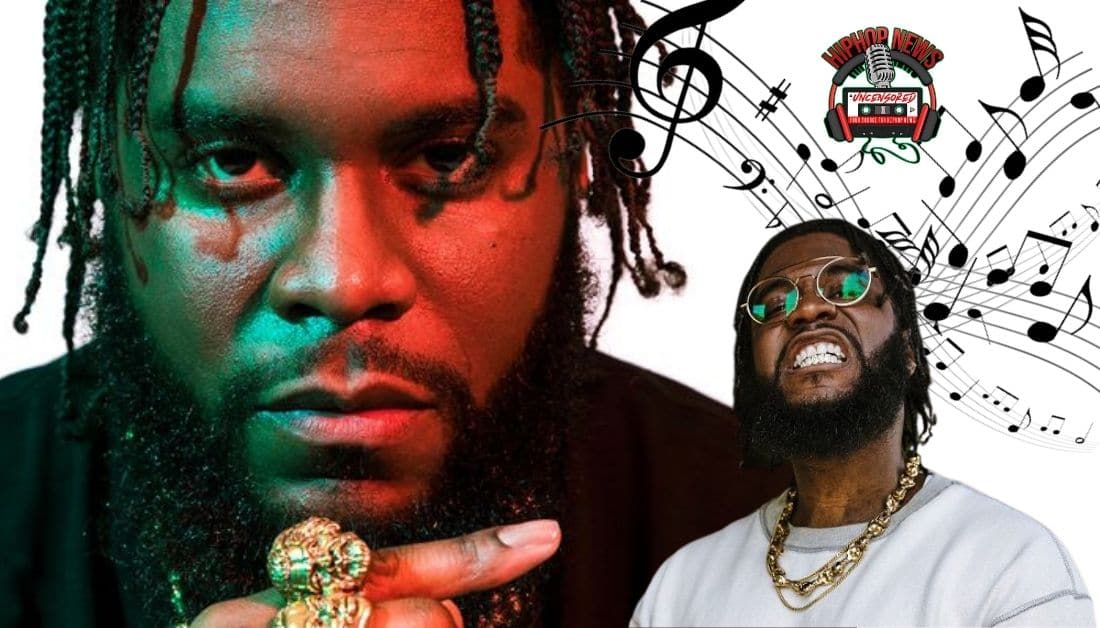 Big K.R.I.T. has put his 2 cents into the case of unionization in the music industry. This is a cause that has been brewing for decades.
Big K.R.I.T. Union Talk Brewing For Decades
Big K.R.I.T. is the latest artist to suggest that it's time for artists to form a union.
While being interviewed by Ebro Darden of Apple Music 1 to talk up his new Digital Roses Don't Die album.
In doing so, the rapper/songwriter/record producer expressed his belief that the time is ripe for unionization.
Big K.R.I.T. (real name Justin Lewis Scott) of Mississippi had this to say –
"We were talking about a union before we got on this show. And I was like, 'Musicians have a union, most people have a union, why artists don't have a union?' I see mad artists, they go through the process. They either have a hit record or they don't. They get signed, they get dropped,"
Additionally, the 35-years old producer spoke of the pitfalls of artists, saying –
"They break down, they get on drugs, they go to the streets. But there's no collective to call and be like, 'Hey, man. I need to go to rehab. Hey, man. I need help with these bills. I acquired too much. What's a good lawyer I can go to? What is the deal I signed?'"
Continuing to make his case, the rapper added –
"And so I think we're at a point now with all this information we have, and you got artists that I know made millions of dollars off of their deals, which I didn't, but even they don't want to be where they're signed to. So who do you talk to? How many people do you put together? How much money do you pay a month to unlock that information with OGs and we all can connect?"
These Arguments Are Not New
For decades recording artists have expressed how the music industry is a dog-eat-dog world.
Remember when Prince famously wrote the word 'Slave' across his face?
Among complaints of those in the music industry are –
financial pitfalls
unfavorable record deals
excessive legal fees
unanticipated personal debt
Back in 2019, Meek Mill famously said –
"All records labels should start letting artist have ownership or you will be viewed as a slave master! Make it even for both sides the ones putting money up and the creator!!! Is even too much?"
K.R.I.T. Having Success Since Leaving Def Jam
Big K.R.I.T. released 4eva Is a Mighty Long Time (2017) and Digital Roses Don't Die (2022) through his own company.
But that all came about after he dropped 2 studio albums while signed with Def Jam Recordings.
While he is in a better place in his own career now, it was not always the case.
Speaking on his exit from Def Jam back in 2016, Big K.R.I.T. said –
"They left me in the dungeon as a dragon. It was cool," stated Big K.R.I.T. about his time with Def Jam during an October 2016 interview with The Breakfast Club. "They just forgot about me, so I crept up out that thing. And I'm free."
As for his upcoming projects, look out for Big K.R.I.T.'s forthcoming album, titled Full Court Press.
The collaborative effort with Wiz Khalifa, Smoke DZA, and Girl Talk will be available to stream starting April 8th.
Hip Hop News Uncensored. It's the Leader in Hip Hop content on YouTube!