Alicia Keys 'Come For Me' Features Khalid, Lucky Daye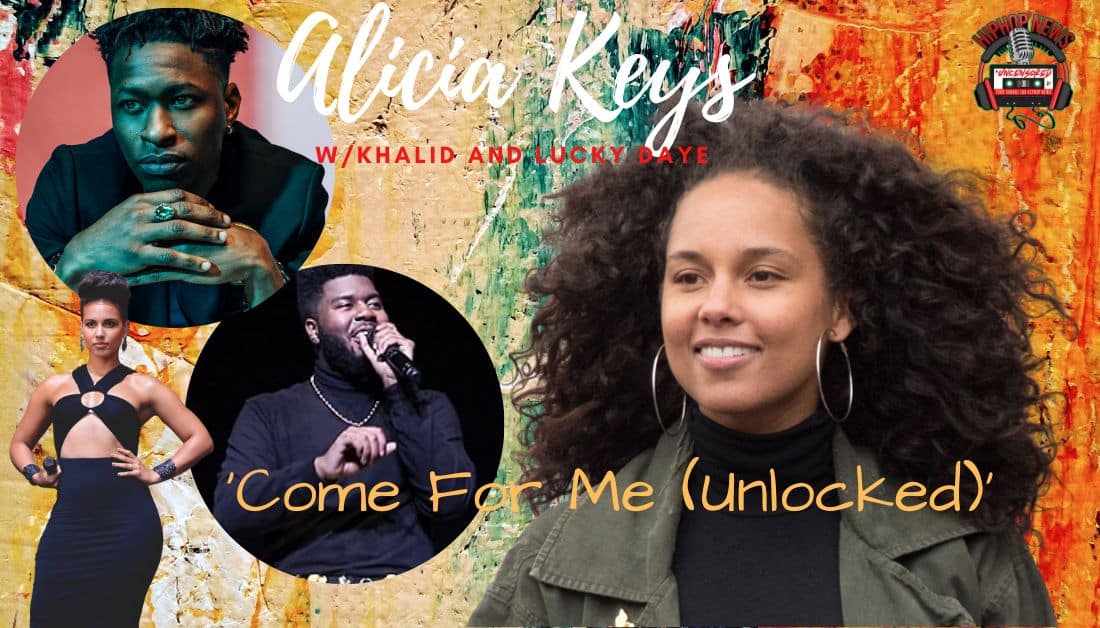 Alicia Keys premieres the music video for Come For Me (Unclocked). And she nabs Khalid and Lucky Daye on this song.
Alicia Keys Come For Me Features Khalid, Lucky Daye
Alicia Keys Come For Me (Unlocked) visual was just released.
And this beautiful vision comes ahead of her upcoming deluxe album, 'Keys 2'.
Featured in this song are Khalid and Lucky Daye.
You can see the video below, but first, check out the lyrics –
[Verse 1: Lucky Daye]

Look me in my eye, know you know the vibe
In you I confide, something I can't hide
Tell me what it's worth, I put in the work
You know I'm the one that you prefer
But you hit a nerve

[Verse 2: Khalid]
Yeah
Look me in my face (Yeah)
Tell me what's the case (Yeah)
It's all in my head (Yeah)
Everything you say (Yeah)
Are you good now?
Are you staying 'round?
I just wanna know what that's about

[Verse 3: Alicia Keys]
Loving you out loud
There will be no doubt
Gotta love me loud
Let it drive you wild (Please tell me)
It's the pretty brown, brown
Make me feel a way
Make me proud, proud
Every word you say to me
In the end I gotta say a prayer for ya
After all you know that I'll be there for ya
I wish I could show you how I care for ya, for ya
Collaborating with Khalid and Lucky Daye this time around, Alicia is no less nostalgic in her delivery.
Giving off 90's R&B vibes, the song is both mesmerizing as well as dreamy.
It's also sensual and hypnotic.
KEYS 2 is available to pre-order right now.
But until you get your lucky hands on the finished project, watch the official music video for Alicia Keys' Come For Me (Unlocked) featuring Khalid, Lucky Daye –
After getting her look and vocals locked down over the years, she now comes to you with visually stunning pieces.
This music video, with its custom-built set, is no exception.
Want even more stories on the dynamic Ms. Alicia Keys, hit us up.
Hip Hop News Uncensored. It's the Leader in Hip Hop content on YouTube!