Gabrielle Union Shines in 'The Perfect Find' on Netflix!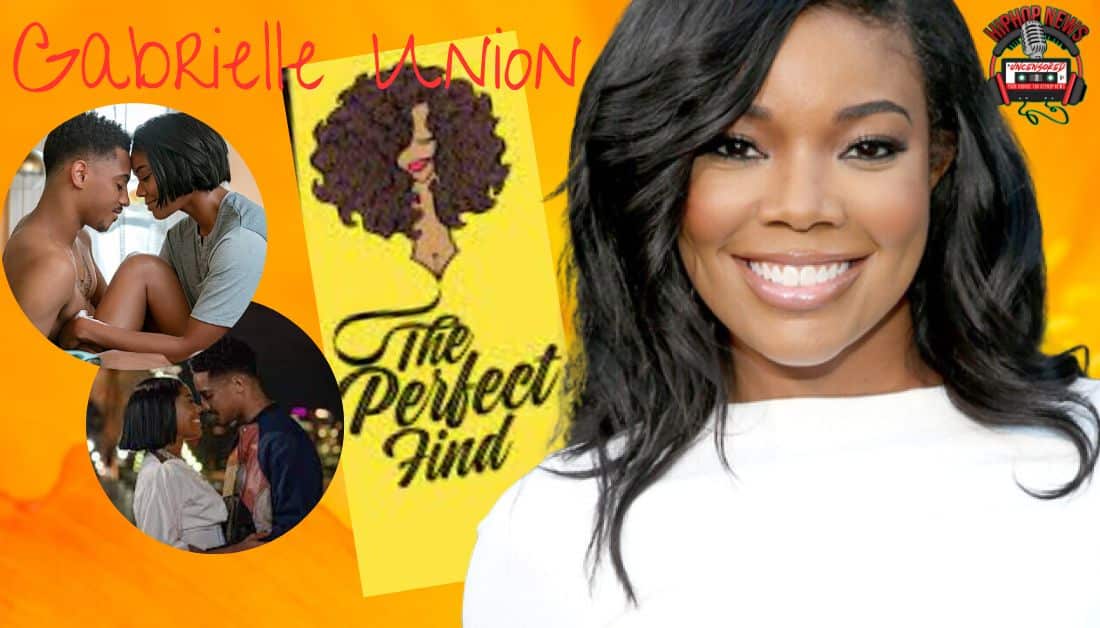 Gabrielle Union shines in her latest project on Netflix, 'The Perfect Find'. You should add this one to your watchlist as soon as it becomes available next month.
Get Ready To Swoon: Gabrielle Union Shines In Netflix's 'The Perfect Find'
Gabrielle Union is back on our screens, and we can't get enough of her! Her latest movie, 'The Perfect Find'. Premiering on Netflix next month, this one looks like a winner. The film showcases Gabrielle Union's exceptional acting skills, her charm, and her infectious energy. Let me tell you why this feel-good movie should be added to your watchlist.
You can see the trailer below.
The Perfect Find: Gabby's Latest Netflix Movie!
'The Perfect Find' is a romantic comedy that follows the story of Jenna Jones, a skilled and ambitious author who is struggling to find love. Jenna's love life takes an unexpected turn when she meets Eric, a handsome and wealthy tech entrepreneur. Gabrielle Union plays the lead role of Jenna, and she brings her character to life with her excellent acting skills. From her infectious smile to her bubbly personality, Gabrielle Union's performance in this movie is nothing short of exceptional.
Apart from Gabrielle Union's standout performance, 'The Perfect Find' also boasts of a talented and diverse cast.
Check Out The Full Cast
Gabrielle Union as Jenna Jones
Gina Torres as Darcy
Keith Powers as Eric
La La Anthony
Aisha Hinds
Janet Hubert
D. B. Woodside
Latoia Fitzgerald
Remy Ma
Diana Noris
Phoenix Noelle
Ts Madison
The movie is directed by Numa Perrier, who does an excellent job. She infuses humor, romance, and drama to create an engaging and delightful movie.
Fall in Love with Gabrielle's Charm in 'The Perfect Find'!
Gabrielle Union is no stranger to the big screen, and she has delivered some of the most memorable performances in the past. However, her role in 'The Perfect Find' is undoubtedly one of her most charming and endearing performances to date. Her character, Jenna, is relatable and vulnerable, and Gabrielle Union's portrayal of her is nothing short of perfection.
In 'The Perfect Find,' Gabrielle Union proves that she is not just a talented actress but also a force to be reckoned with in the world of production. She served as an executive producer for the movie, and her influence can be felt throughout the film. The movie embodies Gabrielle Union's personality, her values, and her passion for storytelling.
Check out the trailer for 'The Perfect Find' now –
In conclusion, 'The Perfect Find' is a must-watch movie that showcases Gabrielle Union's undeniable talent and charm. The movie is perfect for anyone who loves a good romantic comedy and wants to escape into a world of love, laughter, and happiness. Gabrielle Union's performance in this movie will make you swoon, and you will find yourself falling in love with her all over again. So, grab your popcorn, get cozy, and get ready to fall in love. "The Perfect Find' debuts on Netflix on June 23!
Want more on Gabrielle Union… hit us up!
Hip Hop News Uncensored. It's the Leader in Hip Hop content on YouTube!