Fivio Foreign Wears MSCHF Red Boots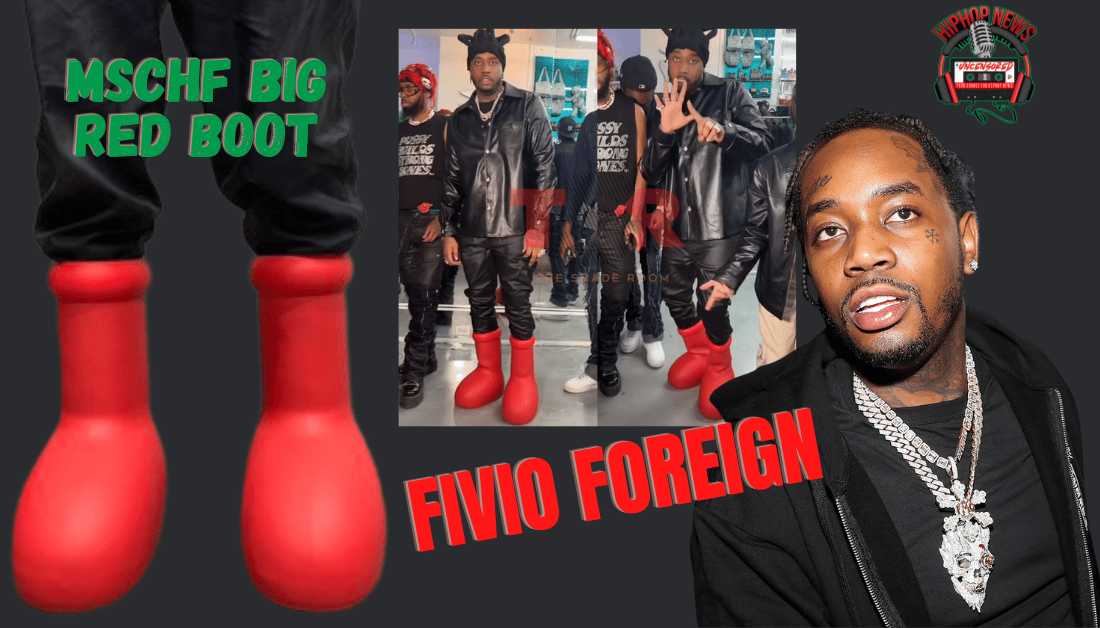 Fivio Foreign Wears MSCHF Red Boots. What is all the craze with these cartoon character boots? Social media is buzzing about them.
Viral Red Boots Are Causing Backlash For Fivio Foreign
Fivio Foreign Wears MSCHF Red Boots. Do you remember Astor Boy? Apparently, the MSCHF red boots were inspired by him. According to the New York Times, these red boots are cartoonish in nature.
And, this was exactly why they were created. It is not the first time, MSCHF has gone way out. In fact, MSCHF has formed products since 2016.
The founders, Daniel Greenberg, Whaley, Tetreault, Wiesner, and Bentley have gone all out. What they have designed has pushed the envelope. Especially as it relates to fashion. Not since Yeezy's have I seen such funny-looking shoes.
Of course, many people wear Yeezy's. I do not prefer to do so.  It's a case of "whatever floats your boat." In other words, fashion is in the eye of the beholder. If that makes any sense.
Nevertheless, rapper Fivio has been seen wearing MSCHF. boots. But he has not gotten the response he was hoping for. In a TikTok live video, Fivio was dancing with friends. All while sporting the red boots.
Twitter users respond with the boots looked ridiculous. Furthermore, the comments were centered on blasting Fivio for wearing them. Here are some of the tweets,
I knew fivio was gonna be the one to wear those ugly ass boots smhhh

— Cel (@celesteebianca) February 9, 2023

Others followed up with,
What kills me about celebrities is that if something gets enough hype on social media, you'll see them wearing it, ugly or not.
Why the fuck is Brooklyn nigga Fivio Foreign in them Pacman/Astroboy/Boots The Monkey ass boots? No matter how you dress it, ITS UGLY. Rih can't save it

— ✨Dee✨ (@DestiniKristal) February 9, 2023

Obviously, people on Twitter don't like them on Fivio, as reported by XXL Mag. Do you think the comments against Fivio are too harsh? Or do these people have a point? No matter what some think, these red boots are trending.
Would you wear the red boots or not? Better yet, do you think they are a fashion statement? By the way, model Sarah Snyder worn them as a promotion.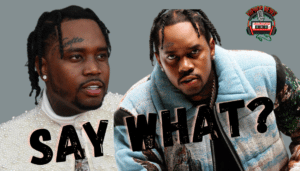 The Hip Hop News Uncensored. It's the Leader in Hip Hop content on YouTube