Chadwick Boseman in new movie – 21 Bridges!!!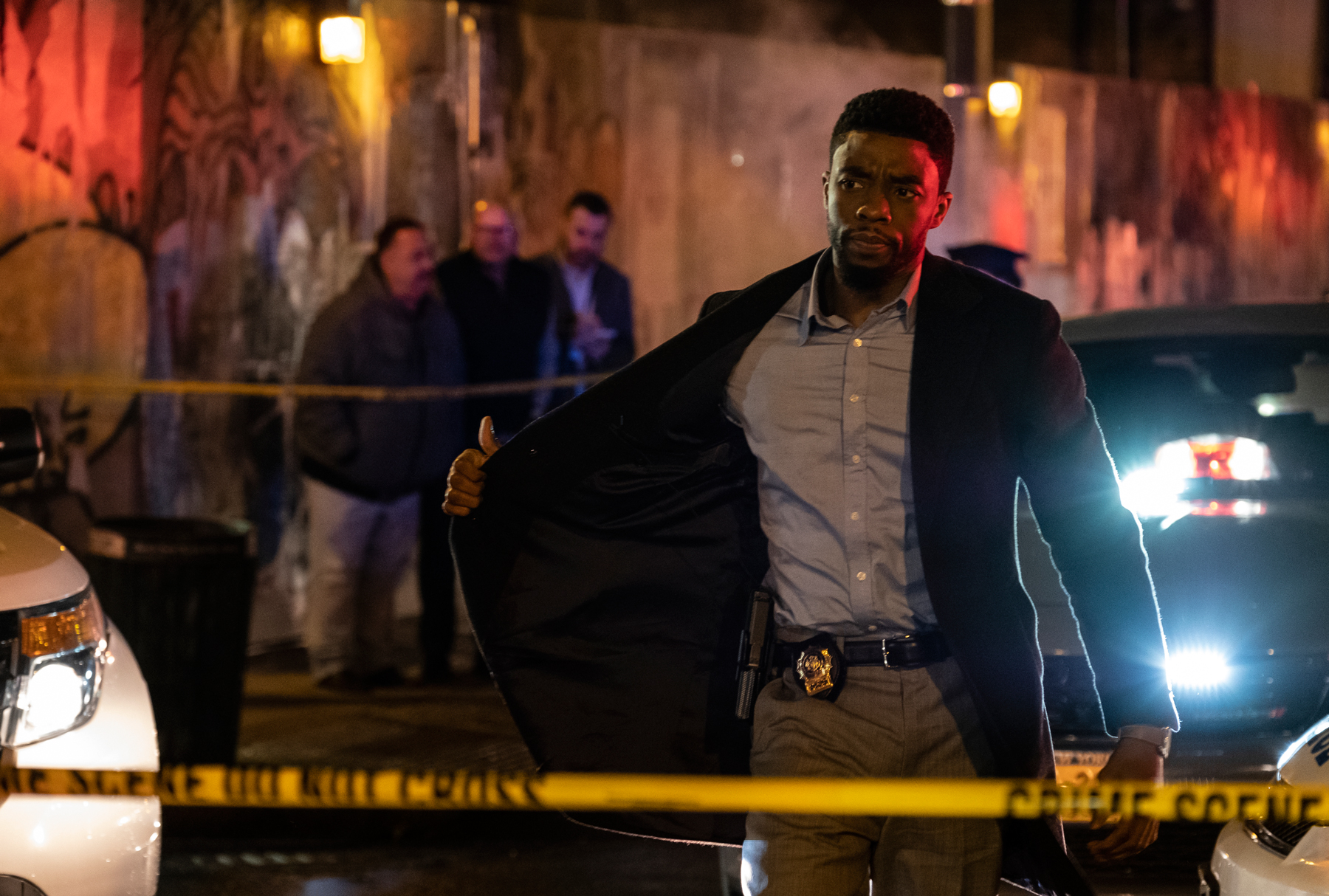 Chadwick Boseman in new movie, 21 Bridges. Starring alongside J.K. Simmons, Chadwick Boseman is an NYPD detective on a city-wide manhunt. During a Comic-Con panel, the new trailer was released to the public.
The Whole Island of Manhattan Shut Down in New Movie
Boseman plays Detective Andre Davis in new action thriller 21 Bridges, Variety reports. Following his two blockbuster films, Black Panther and Avengers, Boseman offers another great movie. While on a mission to catch two rogue cops accused in a string of murders, Detective Davis has a chance to redeem his tumultuous history with his own team.
In an effort to catch the alleged killers, the detective orders the shut down of the entire island of Manhattan by blocking every exit out of the city. In this exciting new trailer, Boseman as Detective Davis can be heard ordering two confused cops to –
"Close the island … The 21 bridges, shut 'em down. Three rivers, close 'em. Four tunnels, block 'em. There cannot be a version of this where these two aren't found."
Along with J.K. Simmons, other stars on this project include Taylor Kitsch, Sienna Miller, Stephen James, Keith David, Jamie Neumann, and Gary Carr.
Not only is Chadwick Boseman starring in this movie, but he is also credited as an Executive Producer. Without a doubt, it looks like another hot movie will be at a theatre near you this September! Will you be there?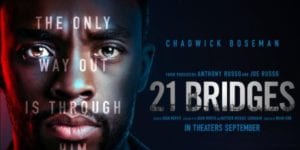 Click on the photo above for the 21 Bridges Trailer.
For more movie news check us out on Hip Hop News Uncensored. It's the best YouTube channel for Hip Hop.