Is Mayweather Motivated for Rematch with Pacquiao?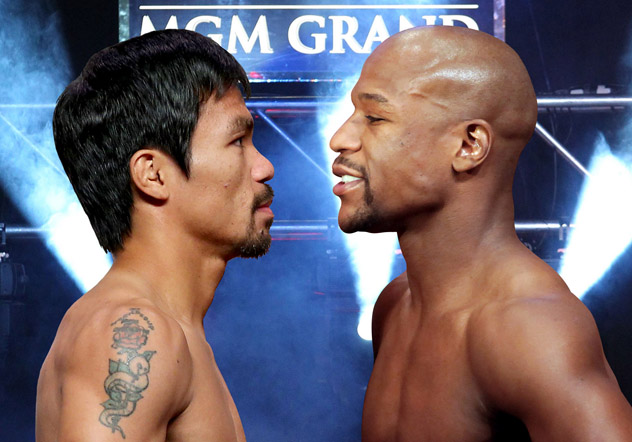 Is Mayweather motivated for rematch with Pacquiao? Manny's impressive win over Keith Thurman on Saturday may have punched out a path to a Mayweather/Pacquiao do-over.
Manny Pacquiao Becomes the Oldest Welterweight Champion in Boxing History – Mayweather Rematch?
It was an exciting night at the MGM Grand in Las Vegas on Saturday Night – but does it mean a Mayweather Rematch? Just in the first round, Manny Pacquiao knocked his opponent, Keith Thurman to the canvas. Already, everyone was on their feet. It was amazing. After 12 rounds, 40-year-old Manny Pacquaio gave 30-year-old Keith Thurman his first professional defeat. By doing so, Pacquiao became the oldest welterweight champion in the history of the sport, reports Forbes.
But the win is not the only thing people are talking about since that night. Everyone wants to know if finally, there will be a rematch between Manny Pacquiao and Floyd Mayweather, Jr.
Is Mayweather ready for rematch with Pacquiao?
While he was sitting right there in the MGM Grand watching Pacquiao hand Thurman his first loss by split decision, Floyd Mayweather, Jr. had to be wondering what the outcome of this fight could mean for him.
Pacquiao and Mayweather fought in 2015. Since then, Pacquiao has been salivating for a chance to get back in the ring with Mayweather. But, Floyd Mayweather, Jr. retired from boxing in 2017. What will it take to coax Mayweather out of retirement? Though he claims he is loving his life in retirement, it's nothing like big money bags to lure him back to the canvas. A big-money rematch between these two could become the most lucrative night in boxing history.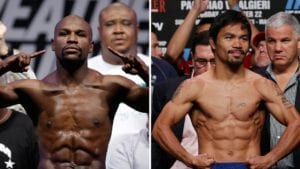 Click on the photo above for more details.
For more Sports news check us out on Hip Hop News Uncensored. It's the best YouTube channel for Hip Hop.