Katt Williams Roasts Wanda Smith and Her Husband Goes Nuts!!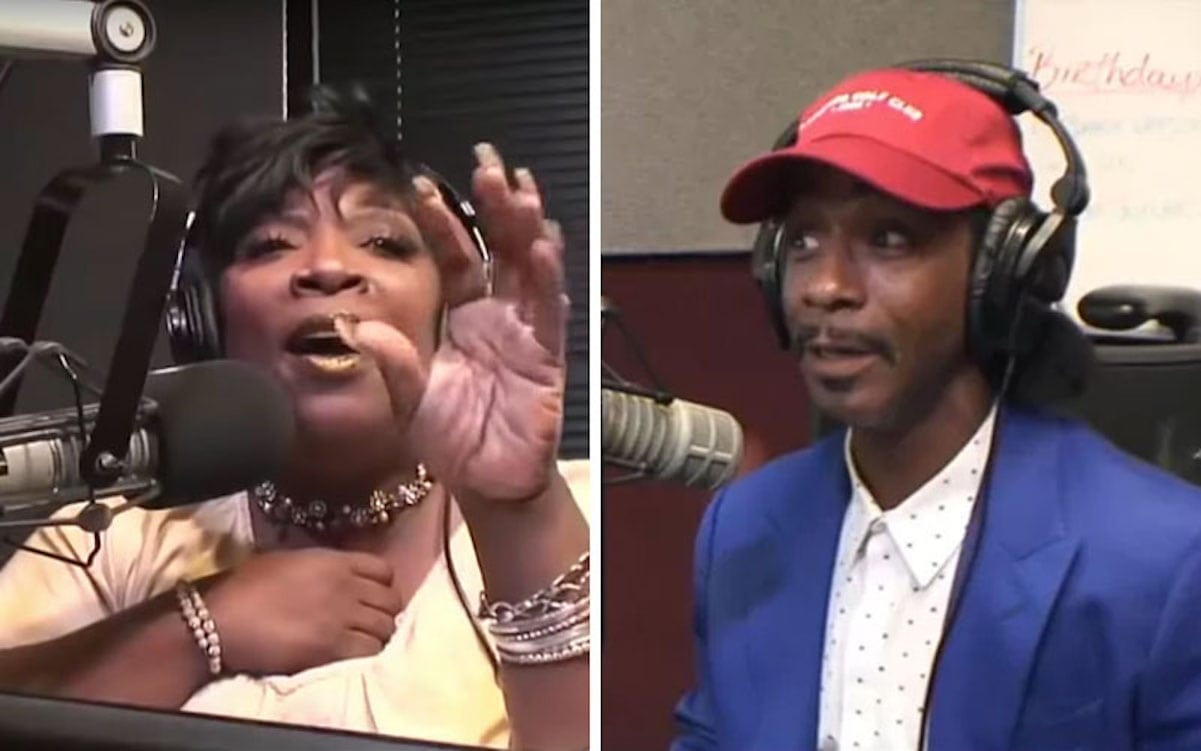 On the Uncensored Truth Podcast host O'God and Sam Ant discussed the issue Katt Williams had with other comedians. Williams was a guest on the Frank and Wanda show in Atlanta. At first it looked like some playful banter between Smith and Williams. Then Katt Williams roasts Wanda Smith, then it quickly it turned into something far worse.
What happened between Williams and Smith?
On Friday, September 14, 2018 comedian Katt Williams was a guest on v-103 Atlanta radio show with host Wanda Smith and Frank Ski. The interview seemed to start out well but somewhere it all went left. Williams made some very hurtful comments about Smith's hair, her cooking , her jewelry and her weight. Smith fired back with insults of her own. She went in on Williams prison time and his hair line. Here is some of what Smith said:
"Wanda said she believes Williams agreed to go on the air "to attack me." "Every time I asked him something, he kind of came for me," she said. "I was looking in his eyes and it was like an attack." She added: "When he started coming at me, it kind of threw me off. I didn't want to talk to him, my mind wasn't on being disrespectful. I didn't want to go back and forth." She added: "That made me feel so bad. I didn't want to talk to him like that. It was a respect thing."
Wanda Smith's husband went after Katt Williams for roasting his wife
Smith and her husband Lamorris Sellers were outside of an Atlanta Comedy Club when she saw Williams making a beeline for her. When Williams got close he shouted out:
"I told you effin' with me would make you go viral."
before she could respond her husband said:
"Aye dog, find something else to do dawg!" Then Katt said, "I'll jump on your big a** too!"
The result of Katt Williams roast of Wanda Smith was?
Smith did not say whether her husband pulled a weapon out on Williams. However, other sources report that Sellers admitted he chased Williams but did not point a weapon at him, according to Bossip website. At any rate, there were no arrest in the alleged incident. This is such an unfortunate situation. What was suppose to be a good interview with Williams and Smith turned into a bunch of foolishness.
For more Hip Hop Entertainment News go to our YouTube channel, Hip Hop News Uncensored