Jim Jones Records Himself Arguing With A Pilot On A Jet Blue Flight!!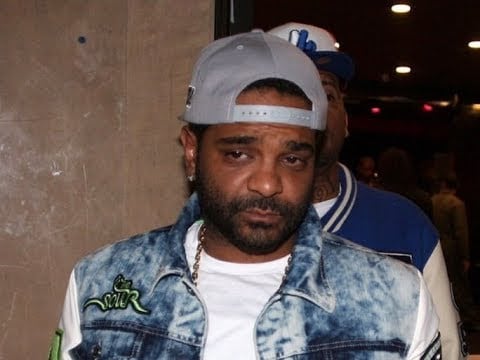 Jim Jones records himself arguing with a pilot on a Jet Blue flight!!
On the Uncensored Truth Podcast O'God and Sam Ant discussed that rap artist Jim Jones was almost taken off a plane for arguing with a flight attendant.
According to XXL Mag on a recent flight to Austin, Texas Jones almost ended up with being kicked off the plane for an argument with the flight attendant and captain. Jones claims, he was racially profiled. Jones captured the incident on  his Instagram Live on Sunday, July 8th. Apparently, the flight attendant acted like Jones was not following her directions. Jones was upset. He told the flight captain that he did what was asked. Jones exchanged words back and forth with the captain and it appears Jones was able to straighten out the matter.
Jones was on his way to  a concert with Diplomats. We had reported last week that Jones may not be able to travel with the rap group due to his pending firearm and drug arrest. Obviously, Jones was cleared to travel. It was really a great idea for Jones to show the actual argument on his Instagram Live feed because the media or flight staff may have put a negative spin on the incident.
It is important to note, that Jones takes many flights with Blue Jet airline. In fact, he said, he has taken over 300 flights this year. How coincidental this was for the rapper who is in trouble with the law. Who needed him to open up a pamphlet, the flight attendant or another passenger on the flight? What kind of foolishness?
For more Hip Hop Entertainment News go to our YouTube channel, Hip Hop News Uncensored