JayZ Shuts Down Rumors He Has An Illegitimate Son!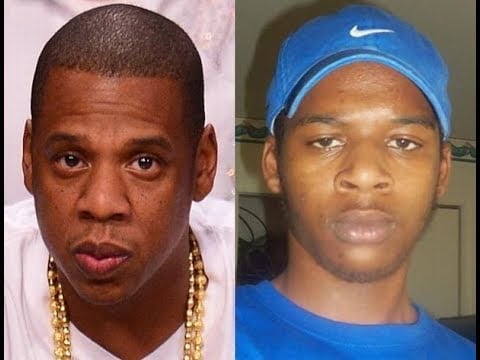 JayZ shuts down rumors he has an illegitimate son.
On the Uncensored Truth podcast O'God and Sam Ant revisited the topic of JayZ alleged son. Did Jay address the allegations of his illegitimate son in his new album,"Everything is Love" or is it just Jay making his style of music?However, it does seem suspicious that Jay would take some verses from Michael Jackson song "Billie Jean"?
Jay raps that, for the thousand time, the kid ain't mine, online they call me Dad, kiddingly, you're not supposed to take this Dad thing literally." In Jackson song he states," Billie Jean is not my lover, she is just a girl that claims I am the one but the kid is not my son."
O'God and Sam Ant seem to be amused that Jay would make such a statement. Is there some validity to the rumors? Why would Jay put that particular verse in his new music. Is it Jay's way of addressing the rumors of Rymir Satterthwaite being his illegitimate son?
Of course, Jay is notorious for doing this very thing.  For the most part, Jay does not do a lot of press. Obviously, he would rather not address personal issues in the media. However, this is really suspect.
O'God thinks that Jay should take the paternity test and put this mess to rest. Sam Ant thinks Jay may not want to part with his money. It's a man thing!  Whatever the case, hopefully this rumor will be put to rest once and for all.
Let's not forget that Jay cheated on Beyonce so he does have the potential to have children on the side out, so to speak. May be Satterthwaite is not his son. Only Jay knows whether this young man is his son or not. All else is speculation.
Jay-Z opens up about constantly cheating on Beyonce
For more Hip Hop Entertainment News go to our YouTube channel, Hip Hop News Uncensored