Diddy Receives Pre-Grammy Award!!!!!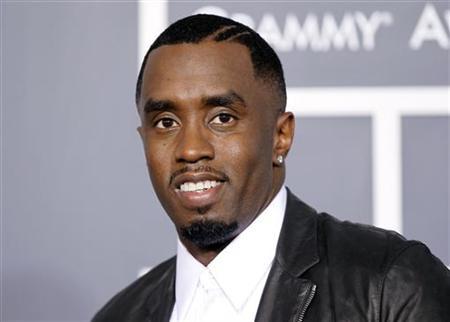 Diddy Receives Pre-Grammy Award!!!!! Famed producer/rapper/businessman Sean "Diddy" Combs will be receiving the Industry Icons Award. Combs has has continued success in the rap and R&B game, as well as the business game. So congrats to you Mr. Combs.
Sean "Diddy" Combs: The Man, The Visionary, The Boss
According to grammy.com, Sean "Diddy" Combs is a man of many talents. He is a talented musician and producer who founded acts like Faith Evans, Mary J Blige, Mase, and the late great Biggie Smalls. In business, he has had the successful Sean John for years, as well as a partner of Ciroc, and a majority stake in Revolt TV. Now, he will be getting an Industry icons Award at the Annual Pre-Grammy party that is thrown by the legendary Clive Davis. On Diddy's Facebook page, he writes,
Clive Davis and Arista Records gave me a chance when I was starting Bad Boy Entertainment, he was one of the first industry executives to really believe in me. I'm forever grateful for him. To be honored at this year's Pre Grammy Gala and receive the Industry Icon Award is truly a blessing. I look forward to seeing all my musical family members there in a night of celebration. I'm humbled by this honor. Love, LOVE.
Diddy is also a father to six kids named, Justin, Christian, Chance, Quincy, and twins D'Lila and Jessie, with his late ex girlfriend, Kim Porter, who tragically passed away last year from pneumonia. Quincy his the biological child of R&B singer Al B Sure, which Diddy "adopted". So Congrats to Diddy, Job Well Done.
For More Music Entertainment News, Go To The YouTube Channel, Hip Hop News Uncensored. It's The Best Channel Around!!!!!