J Prince And Dame Dash Say Feds Destroyed Black Music Distribution !!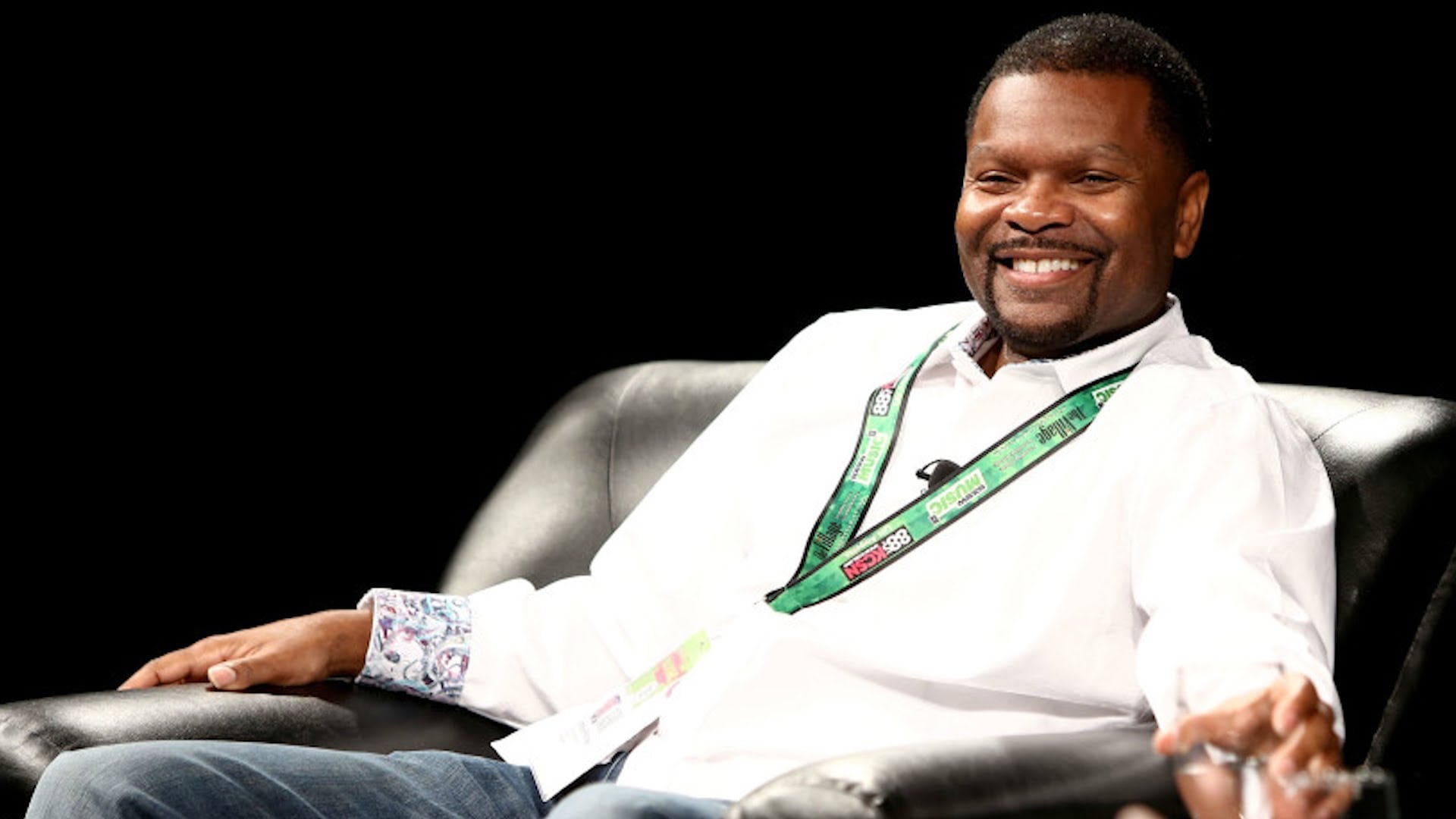 On the Uncensored Truth Podcast host O'God and Sam Ant discussion was on J Prince and Dame Dash alleging the Feds ( Federal Bureau of Investigations) destroyed Black Music distribution. O'God played an audio of Professor Griff talking about Irv Gotti, J Prince, Suge Knight and Dame Dash were all planning to start a Black Music distribution company.
Professor Griff also mentioned that all of the men were willing to put up a few million dollars to start the company. However, their plans were halted when the Feds targeted each man by raiding their offices. Although, the raids were not done simultaneously, they all appeared to be suspicious in nature.
Professor Griff may have been on to something!
Professor Griff is the former member of the iconic group Public Enemy. Griff is called the Minister of Information because he is always imparting wisdom on various issues that plague Black communities.  Some would say Griff is a conspiracy theorist. However, you can not deny that Griff may have had a point when it comes to talking about the Feds trying to stop unity among the four music moguls mentioned.
J Prince believes he was harassed by the Feds
J Prince talks about what happened to him one night while traveling in Dallas, Texas. Prince was so convinced that the Feds wanted to silence him. Prince traveled to Washington DC to present his case to the authorities. Why would the authorities target Prince? He is not a criminal.
Dash admits he was scared of the Feds
Dame Dash sits with Sway in the Morning and talks about why he is afraid of the Feds.He also heard rumors that JayZ went to music executive Lyor Cohen and told him what Dash, Gotti, Prince and Knight were planning to start their own black Music Distribution company. Supposedly, after Jay's meeting all of the men were harassed in some way or another by the Feds. Dash said:
Those moments [that we reunited]–-there were two. One was Chaka [Pilgrim's] birthday. They were real adamant about me coming to her birthday, because I love Chaka like a little sister and I was gonna come through and– I don't have a beef with Jay. I never did. We just approach business different. And the other time was with my daughter [Ava]. We're gentlemen. We're men. We've done a lot. Just 'cause you don't agree with a man, because you're Black doesn't mean you gotta fight or argue. You just have a different perspective.

At this very moment, just based on what I read in the paper–This is the one time that the paper did scare me, and I was like there has to be some truth to it. When I read about his affiliation with informants, that he's in business with certain people. It's tricky for me to say, but based on where I'm from, I can't have nothing to do with that.

There's paperwork. It's not not to believe. There's paperwork. That part of it scares me 'cause I know [Kareem "Biggs" Burke] is in jail. I know Irv Gotti has been harassed for years over sh-t he didn't do. I know they've been f-cking with me for years. So it just means I need to stay over here.

I love Jay, but let's say I found out any of that sh-t–I can't f-ck with him at all. Because that's how I was raised. It ain't no disrespect. I don't know how anyone else was raised, but that's it. Ain't nothing else to talk about. And it's real serious for me cause my man's in jail for three years over weed.

The Feds is really on me. It's not like they're not. Where I'm from, that sh-t is not tolerated at all! So because of that, I can't even really–that's the only conversation I could have with him until we can move forward. But that ain't for me to be airing out here. It's a question you asked. But just cause what I read in the media, I can't really be over there with him. I have no more opinions about it until I have a one-on-one with him just because of what I know. That's it.

No disrespect, but if you read that somebody that you used to mess with had AIDS, you read it and it might not be true, but you're concerned about it. You're gonna have to see them and have a conversation. That's it. I haven't had the conversation. When people ask me about [Jay Z] right now, there I am being politically correct 'cause I'm scared. That's fear. I'm on record saying that I don't know what the f-ck's going on. All I know is my man's in jail. All I know is my other man that was with me got a f-ckin' money laundering charge, some old stupid sh-t. Everybody knows Irv [Gotti] is not a criminal. The sh-t is real, man. And that's all I know. All I know is based on those rules, I just can't–that's that. And hopefully it's not what it's suppose to be. But if it is, that's that! […]

People go to jail. This is people's freedom, man. We been trying to be stand-up, honorable people for the last 25 years and do right by. My man's in jail. I cried over that. That was my man. That's my man. He's in jail for weed and I don't know why. Why are the Feds on me so much? I don't know why. I'm not making no accusations, but based on where we're from…I'm staying over here. So that's it. There's no more business being done between me and [Jay Z] until I understand that situation. We don't do any business so it doesn't matter but that's my official "on the record." – Dame
 Irv Gotti was unfairly targeted by the Feds
Irv Gotti's  Murder Inc. offices were searched by Federal Investigators in New York city in 2003. This was part of an ongoing investigation into alleged financial link between Gotti and a New York gang called the "Supreme Team" which led to the raid. Allegedly, Feds assumed that Gotti got money to start his label from the gang. Also, authorities believe Gotti was part of money laundering. The Feds seized computers  and documents, according to the Times.
 Suge Knights office raided by Police
The  Los Angeles police department raided record mogul Marion "Suge" Knight offices both in Las Vegas and Los Angeles on in 2002. Supposedly, they were not targeting Knight but someone in connection to the music mogul, according to Billboard .
What a coincident that the Feds raided each of the offices of the hip hop music moguls, Knight, Gotti, Dash and Prince. What are the chances of this happening? Was there a conspiracy by the Feds to end this joint venture?  It does seem as though Dash and J Prince know of what they speak.
For more Hip Hop Entertainment News go to our YouTube channel, Hip Hop News Uncensored