Interview With Charlene Brown From Different World!!!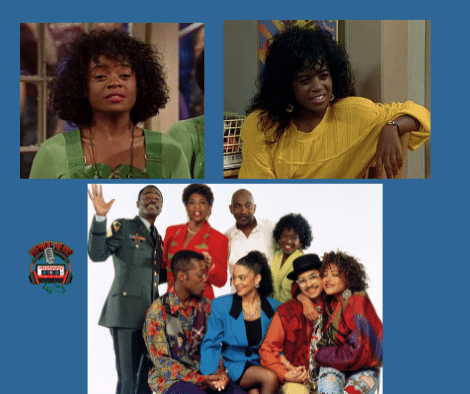 Charlene Brown aka Kimberly Reese actor from the cult classic"A Different World" spoke with Hip Hop Uncensored. She talked about her time on the sitcom.
What Did Charlene Say About Bill Cosby?
The African American sitcom "A Different World" changed the face of television. A Different World was on from September 24, 1987, to July 9, 1993. Original cast members were Lisa Bonet (Denise Huxtable), Maggie Laurent (Marisa Tomei, Jaleesa Vincent(Dawn Lewis), Winifred Brooks (Cree Summer), Walter Oakes (Simbad), Dwayne Wayne (Kadeem Hardison), and Ron Johnson ( Darryl Bell), as reported by Wiki.
The show's creator was actor Bill Cosby. Famous actor choreographer Debbi Allen was the producer. After Bonet made her abrupt exit from the show, a newcomer Britteny Gilbert (Jasmine Guy) character blossomed. It was the first time in history that an African American sitcom focused on Historically Black Colleges.
Until that point, we did not have much information about college life at HBCUs. We all got to see how student life was on black college and university campuses. For so many, attending HBCU's became a reality. Hillman College was the focus of the show.
Additionally, we were introduced to young black love in its glory. Dwayne Wayne went from pursuing Denise Huxtable to falling in love and marrying Whitney Gilbert. Gilbert was a southern belle who took Hillman College by storm.
Other character storylines got better. In fact, when Kimberly Reese became Whitney Gilbert's roommate things evolved. The show tackled a lot of issues on black campuses such as date rape, colorism, racism, politics, and a host of other really important issues.
Brown Spoke Candidly About Bill Cosby And Jasmine Guy
Brown spoke about how her friendship with Jasmine Guy. She talked about how instrumental Guy was in helping her to evolve as an actor. It was a new experience for Brown. She admitted that was a little lost. But Guy made the transition easier. Without Guy's willingness to help her, Brown may not have been so successful on the show.
Clearly, there was real chemistry between Whitney and Kimberely. Also, the characters on the show were from very diverse backgrounds. However, it was clear they all represented different aspects of black culture.
Having said this, Brown gave us an idea of what it was like to work for Bill Cosby. She mentioned that Bill Cosby gave her great advice.  Unfortunately, Cosby's situation saddens Brown. She was careful to place him in a positive light. However, she did not condone his alleged behavior.
Overall, this was a great interview. As always, the hosts of Hip Hop News Uncensored conducted a great interview.
Check out the video above for more details.
For more Hip Hop Entertainment  News, check us out at Hip Hop News Uncensored. It's the leader in Hip Hop YouTube Commentary.