Zo Williams Speaks On Kanye & Farrakhan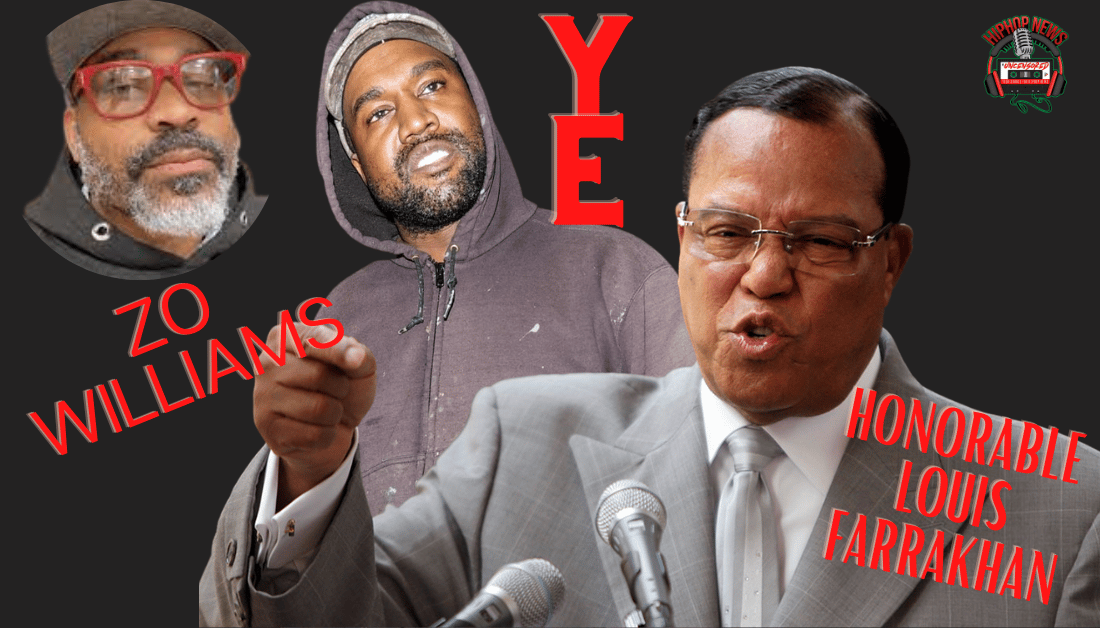 Zo Williams Speaks On Kanye & Farrakhan. There has been a lot of conversation about Kanye comments. Primarily, because of his alleged Anti-Semitic remarks.
Relationship Expert Zo Williams Offers His Perspective
Zo Williams Speaks On Kanye & Farrakhan. Some of what Williams shared made for good conversation. This dialogue is really needed. In other words, Williams provided a fresh new perspective on Kanye.
Kanye should have responded better to the Ministers comments. Instead, he made some negative remarks against him. This could be problematic since Minister Farrakhan supported him.
If Kanye misunderstood the Minister he could have contacted him. However, he may have made matters worst. On one hand, Kanye aka Ye speaks about unity and love. But then he may say something contrary.
Williams allegedly admitted it was hard to support Ye. This may be why Ye has difficulty with our community. It's almost as though, Ye has a double standard.
Although, I believe Ye sometimes does not articulate his thoughts well. Of course, that is my opinion. Also, Ye has come under fire so much lately. It may be hard for him to trust anyone.
Having said this, Williams shed some light on the topic. Or at least, Williams brought a new perspective. Not to mention, it is important to have a dialogue on this subject.
Certainly, all of the controversial talks about what is Anti-Semitic are worth discussing. When it comes down to it, we all have our own opinions.
Therefore, talking about race relations between Blacks and Jewish people is necessary. Especially, if we want to bridge the divide between the two groups.
In case you did not know, Zo Williams is a respected radio host and relationship expert, reported by Biography.
Check out the video above for more details.
Hip Hop News Uncensored. It's the Leader in Hip Hop content on YouTube