YFN Lucci Rejects Plea Deal And Faces 20 Years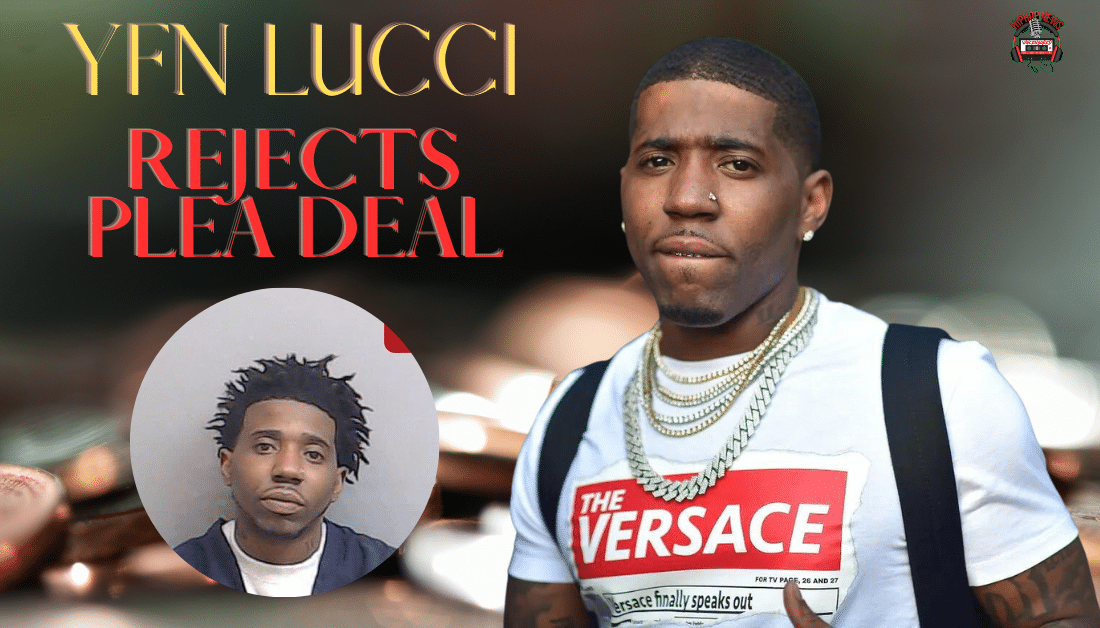 YFN Lucci Rejects Plea Deal And Faces 20 Years. Rayshawn Bennett faces severe consequences for rejecting a plea deal. The rapper was charged with multiple felonies related to a fatal shooting in December 2020. And he could now face up to 20 years in prison if found guilty. However, he has denied all charges against him. Experts say that rejecting a plea deal could be risky.
YFN Lucci Risks 20-Year Sentence as He Rejects Plea Deal
YFN Lucci Rejects Plea Deal And Faces 20 Years.
According to court documents, YFN Lucci is facing charges of felony murder and aggravated assault.
For participation in criminal street gang activity and possession of a firearm during the commission of a felony.
The charges stem from a shooting incident in Atlanta in December 2020, as stated by Complex.
Which resulted in the death of 28-year-old James Adams.
TMZ reports Bennett was offered a 20-year deal by Fulton County D.A. Fani Willis.
Willis wanted Bennett to serve 17 of the 20 in prison, as stated by TMZ.
However, Bennett refused the offer and opted to go to trial.
So far, Bennett has maintained his innocence and refused to accept a plea deal offered by the prosecutors.
Instead of getting a reduced sentence, prosecutors must go to trial.
The rapper could face up to 20 years in prison if convicted of all charges.
Legal experts have noted that YFN Lucci is taking a significant risk by rejecting the plea deal.
That could lead to potentially being disadvantaged in the upcoming trial.
Nevertheless, Bennett has the right to a trial of his peers.
His attorneys, Drew Findling and Gabe Banks, claim taking a plea are "absurd."
Not only that, Findling and Gabe believe Willis is "dragging her feet."
Especially since Bennett has been waiting almost two years for a trial.
Hip Hop News Uncensored. It's the Leader in Hip Hop content on YouTube!
What Does Turning Down Plea Mean For YFN Gucci?
The rejection of a plea deal is a gamble many defendants take, hoping for a better outcome in court.
However, it also comes with significant risks, including the possibility of a harsher sentence if found guilty.
In YFN Lucci's case, his decision to reject the plea deal could result in a lengthy prison sentence.
That is if the prosecution can prove his involvement in the shooting.
Legal analysts have noted that the rapper's case is complex and challenging.
With multiple witnesses and pieces of evidence to be presented in court.
But his defense team will have to work hard to prove his innocence.
And convince the jury that he was not involved in the shooting.
With the trial set to begin in the coming months, it remains to be seen what the outcome will be for the rapper.
YFN Lucci's decision to reject the plea deal has put him in a precarious situation.
As the rapper prepares for trial, legal experts and fans will watch closely to see what happens next.
Whatever the outcome, this case highlights the importance of seeking legal representation.
And carefully weighing the risks and benefits of accepting or rejecting a plea deal.