Who Is Fashion Designer Misa Hylton?!?!?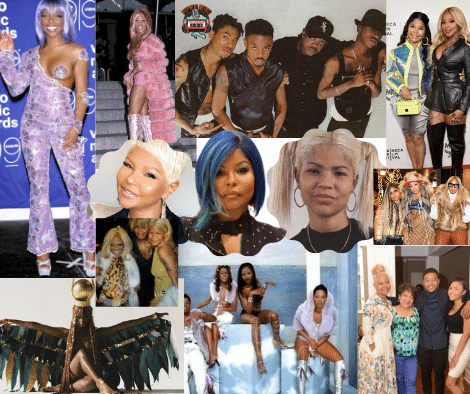 Misa Hylton is known for her work with hip-hop icons Lil Kim and Missy Elliott. And Hylton has styled" The Queen of hip-hop soul Mary J. Blige. Hylton has made such an impact on fashion and music. Hylton worked with the music group Jodeci is where she got her start. She was only 17-years -old.
Is Misa Hip-Hop's Well Kept Secret?
The Mount Vernon, New York fashion designer's creations were unorthodox. As a result, she was met with some opposition from the late music executive Andre Harrell. She wanted to dress Jodeci in hoodies and leather. Eventually, Harrell relented. And, Hylton's forward-thinking innovations were what caused Jodeci to set the trend for 90's hip -hop fashion.
Mary J. Blige admitted she only wanted to work with Hylton. Her reasons were due to Hylton's ability to create fashion that was cutting edge styles. In the documentary The Remix: Hip Hop X Fashion, Hylton became renowned for her ability to "bring that hip-hop swagger to the R&B arena," as reported by New Wave.
Hylton transformed Mary's hip-hop fashion style to a more Hollywood glam. By doing so, Mary has become a fashionista. Also, Hylton was the mastermind behind rapper Lil Kim's monochromatic look in the '90s. Many hip-hop females have mimicked Lil Kim's style by wearing bright wigs, matching fur coats, extra-large hoop earrings, and lingerie. Hop-hop rappers such as Nicki Minaj, Saweetie, Megan Thee Stallion, and Cardi B have all worn similar outfits as Lil Kim, as reported by Nylon.
Lil Kim Helped Misa Make History
Hylton has revolutionized fashion for the industry. All while providing iconic styles for hip-hop celebrities. One of the more recognized fashions by Hylton was Lil Kim's ensemble she wore at the 1999 MTV VMA Awards. Lil Kim wore a controversial lavender one sleeve jumpsuit with one breast almost exposed. She was matching from head – to -toe. Even Lil Kim's hair was purple. The only thing covering Lil Kim's breast was a piece of cloth matching the jumpsuit. When the media saw it, the photo went viral. People were either appalled or enamored by Lil Kim's fashion choice.
Hylton took a significant risk back then to dress Lil Kim in such a provocative jumpsuit. But it paid off. Lil Kim is revered as the pioneer in fashion trends for hip-hop. The same fashions once deemed "too flashy" are worn almost everywhere. Today, red carpets and fashion runways include high boots, lingerie, and skimpy outfits. Hylton spoke with Nylon about her early days in fashions,
In the beginning, there was a lot of focus on street style and hip-hop wear – combat boots, baseball caps, and jerseys. Then as we both grew as young women, the styles continued to transform, but always keeping those hip-hop elements, like the hoop earring and the combat boot turned into a thigh-high boot, and so on."
Other celebrities Hylton has styled include Foxy Brown, 50 Cent, Fat Joe, Remy Ma, Faith Evans, Terrence Howard, and La La Anthony. Some of Hylton's iconic fashion was featured in Mary's videos, "You Remind Me, 1991, "Not Gon'Cry, 1995", and "You Are Everything, 1997."
Mary J. Blige – Everything (Official Music Video)
In addition, Hylton is the Sean "Diddy" Combs son Justin's mother. Also, Hylton was behind Combs logomania in the "Let's'sLet's's Get "t" music video.
G. Dep [feat. P. Diddy & Black Rob] – Let's Get It (Official Music Video)
Currently, you can find Hylton heading up her own Fashion Academy MHFA in New York. Hylton endeavors to prepare students for the next fashion wave.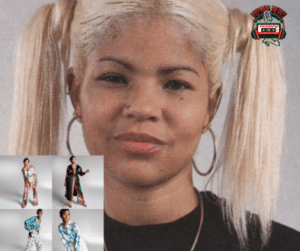 For more Hip Hop Fashion  News, check us out at Hip Hop News Uncensored. It's the leader in Hip Hop YouTube Commentary.