The Game Allegedly Refuses To Pay $7M To Priscilla Rainey!!!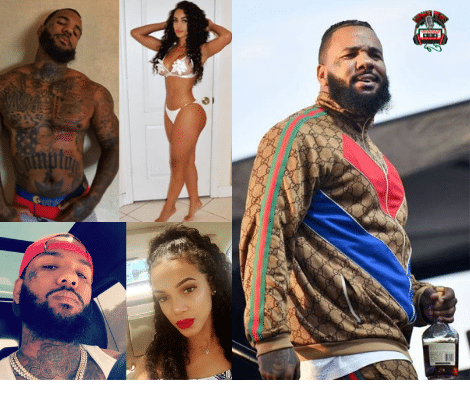 Jayceon Taylor, aka rapper The Game, refuses a $7m lawsuit. In 2019, the judge ordered him to pay liable damages to Priscilla Rainey.  in his case. In the sexual assault lawsuit, Rainey was awarded around $7M. But we just found out that allegedly Taylor is refusing to pay her.
BACK STORY: THE GAME LOSES BIG TO RAINEY
While Rainey won big, The Game did not. Taylor wanted Viacom to pay him $20M on the grounds that Rainey should not have been allowed to be on the Reality TV Show" She's Got Game." Allegedly, Rainey had a criminal record that included assault and battery other criminal charges which should have disqualified her, according to The Source. Viacom claimed they were within their rights to invite Rainey to the show. And, the judge sided with Viacom. However, it appears that the judge threw the book at Taylor. Rainey has been granted access to any money that Taylor receives. Taylor will not see any of his royalties until Rainey is paid. And, to top it off  here is what the lawsuit entails,
"in the judgement that Game has given Rainey access to any and to "any and all rights, title, and interest of Defendant from the following companies in the form of, among other things, commission, royalties, contract receivables, deferred compensation, income, wages, payroll, salary, and accounts receivables."
Taylor was ordered to pay $ 7.13 million to Priscilla Rainey's accuser. Back in August 2015, Rainey filed a lawsuit against the Compton rapper, alleging that the "100" performer had sexually assaulted her during the after-hours of filming for a reality show She Got Game in May 2015.
Fast Forward To 2022: The Game Refuses To Pay Rainey
Rainey is suing Taylor in recent developments, claiming he is hiding money. In the lawsuit against Taylor, Rainey mentioned, and his manager Cash M. Jones that they alleged are conspiring to keep her from getting the money she was awarded. According to documents obtained by Radar, Taylor has opened several companies, JTT Holdings, F12 & Associates, and 5Th Amendment Entertainment.
Rainey has collected around $258,058 from Taylor, but he still owes her $6m. Rainey claims his record company's 5th Amendment to make things. In addition, to make things worse, Taylor has transferred his royalties over to Jones and his trademark. Allegedly, this all took place sometime in September 2019. What does all of this mean? There is a possibility Rainey will not collect all of the money Taylor owes her. Or Rainey will have to wait for the court ruling in the matter. Either way, we will bring you all updates as they come in.
For more Hip Hop Entertainment  News, check us out at Hip Hop News Uncensored. It's the leader in Hip Hop YouTube Commentary.