SpottemGottem Arrested in Miami In High-Speed Chase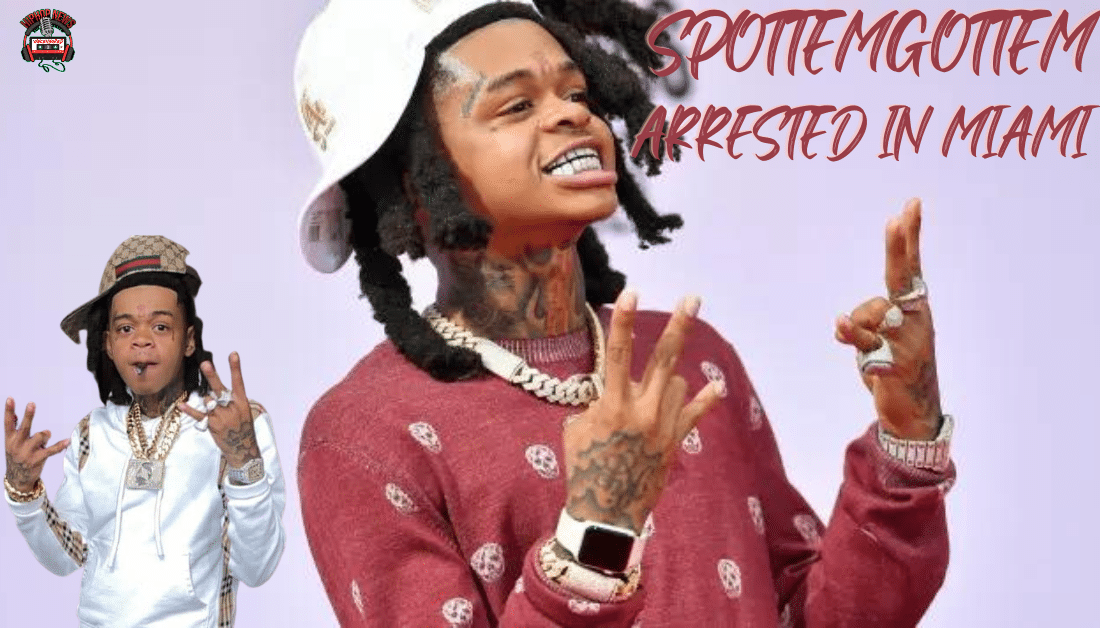 SpottemGottem Arrested in Miami In High-Speed Chase. Miami-Dade Police apprehended Nehemiah Harden. The arrest revealed the rapper's involvement in a dangerous pursuit and uncovered a stash of illegal firearms.
Rapper SpottemGottem Arrested in Miami: High-Speed Chase Unleashed
SpottemGottem Arrested in Miami In High-Speed Chase.
Police were cracking down on crime activity in the area, as stated by WSVN News 7.
The pursuit began after a routine traffic stop escalated into a desperate attempt to evade capture.
Eyewitnesses reported that the rapper's vehicle was seen weaving in and out of traffic.
Other reports by All Hip Hop suggested that SpottemGottem was the alleged driver.
As law enforcement officers approached the crash scene, they made a shocking discovery.
Allegedly police uncovered firearms in the Corvette he was driving.
Meanwhile, SpottemGottem was allegedly seen running from the scene.
But, police apprehended him after he was found in a shed nearby.
Authorities have not released the official reason behind the initial traffic stop that led to the chase.
However, it is clear that SpottemGottem's actions during the pursuit were reckless.
This discovery has raised severe concerns about Spottem Gottem's involvement in illegal activities.
As the legal process unfolds, the future of Spottem Gottem's career hangs in the balance.
Especially since SpottemGottem is facing other criminal charges.
Unfortunately, this new situation may end badly for SpottemGottem.
Of course, this leaves fans eagerly awaiting the resolution of this troubling chapter in the rapper's life.
Check out the video below for more commentary.
The Hip Hop News Uncensored. It's the Leader in Hip Hop content on YouTube.