Rapper Dee-1 Allegedly Called Out Rick Ross & Meek Mill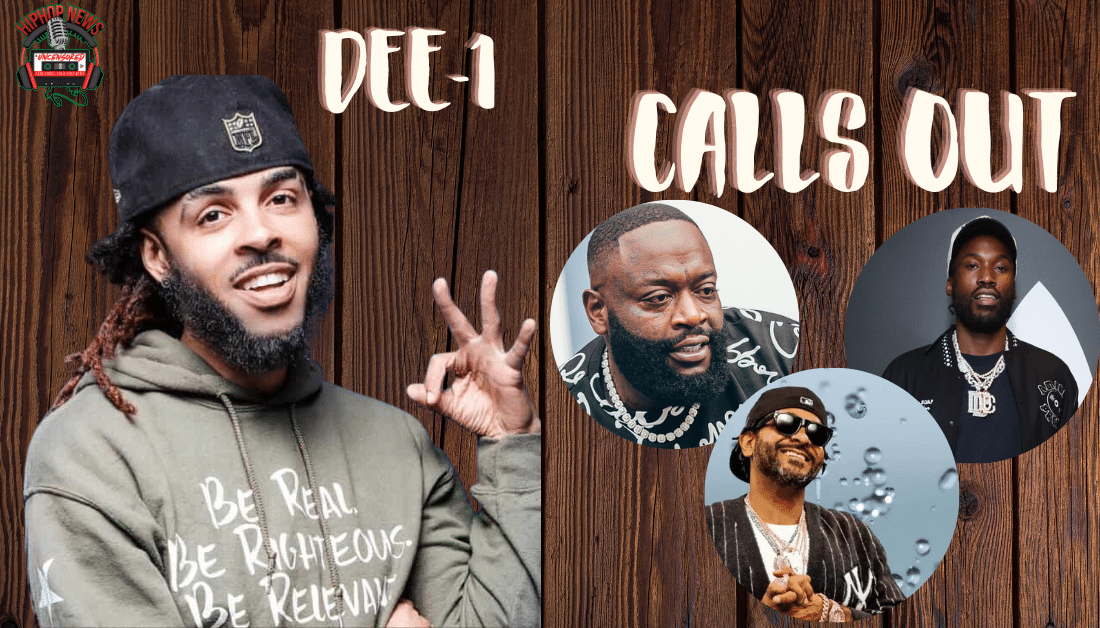 Rapper Dee-1 Allegedly Called Out Rick Ross & Meek Mill. There have always been two sides of the coin when it relates to hip-hop music. On one hand, rappers believe they have a right to their own creativity. Then again, others such as Dee-1 believe rap should have a more positive message. Recently, rapper Dee-1 took to social media to express his concerns about the declining quality of songs in the genre. Known for his thought-provoking and conscious rap style, Dee-1 pleaded for fellow artists to step up their game and focus on delivering meaningful content. One artist who has now responded to this call is the legendary rapper Rick Ross.
Insightful Reaction from Rick Ross on Dee-1's Demand for Better Lyrics
Rapper Dee-1 Allegedly Called Out Rick Ross & Meek Mill.
Rick Ross, a prominent figure in the hip-hop industry, has always been known for his distinctive flow.
And, his larger-than-life persona,
But after hearing Dee-1's commentary on the Sway in the Morning show Ross responds.
During his interview with Sway, Dee-1 pointed out some serious truths about today's hip-hop music.
In fact, Dee-1 claims rappers have the responsibility to "do better."
In other words, rap should not glorify sex, guns, and violence.
He proceeded to make an alleged plea to Meek Mill, Rick Ross, and Jim Jones to consider their impact.
Especially since what they say lyrically affects young people.
In response to Dee-1, Ross fired back by saying, "Don't question Rozay."
Well, things are heating up, as stated by Hip Hop Dx.
Check out the video below for more commentary.
Hip Hop News Uncensored. It's the Leader in Hip Hop content on YouTube!