PRAS to Sue 50 Cent, Kyrie Irving, & Rolling Stone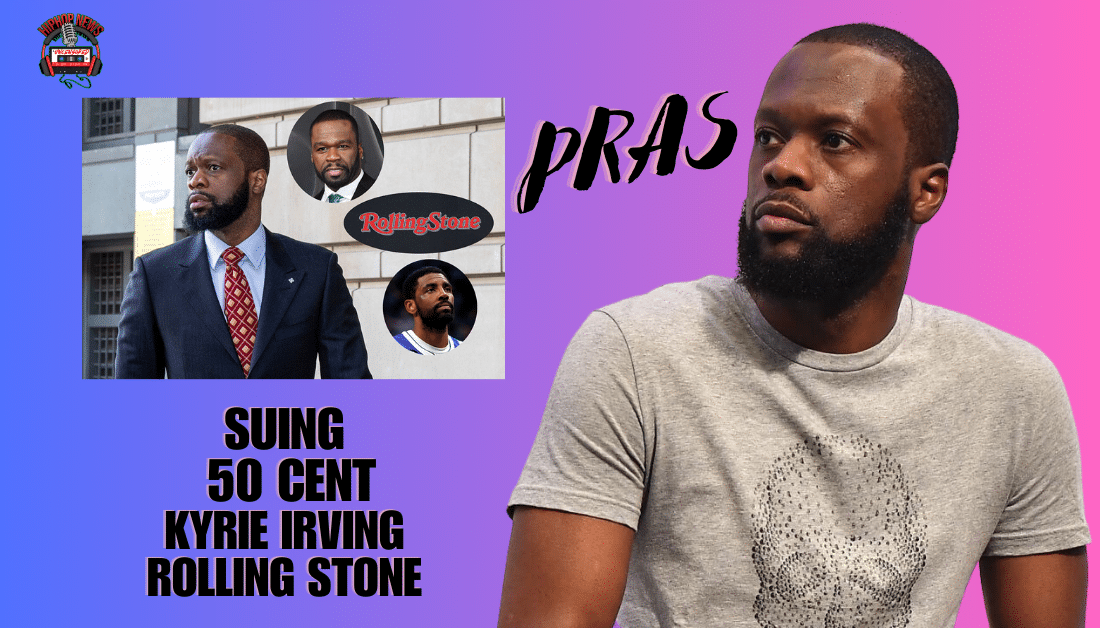 PRAS to Sue 50 Cent, Kyrie Irving, & Rolling Stone. Hip-hop legend Pras Michel is taking legal action against rapper 50 Cent. Also named in his lawsuit are Kyrie Irving and Rolling Stone Magazine. He has responded to social media posts by 50 Cent and Kyrie Irving.
PRAS to Sue 50 Cent, Irving, and Rolling Stone
PRAS to Sue 50 Cent, Kyrie Irving, & Rolling Stone.
Michel, a founding member of the Fugees, has filed a lawsuit.
He is upset because he was allegedly called a "rat" by a Rolling Stone article.
Also, Pras is suing music mogul Curtis Jackson aka 50 Cent.
In addition, Pras is suing basketball star Kyrie Irving.
Michel alleges that the use of the term is defamatory.
Not only that, Pras claims being called a rat could ruin his reputation, as stated by Black Enterprise.
This all started when Pras mentioned he voluntarily cooperated with the FBI.
Although Pras did say he was not an informant, some did not believe him.
Therefore, reports of him being an informant surfaced.
Representative Jonathan Noah Schwartz has allegedly sent letters to Rolling Stone.
The article Rolling Stone published about Pras caused the legal action.
In fact, Schwartz said,
"IT IS AND WAS ABSOLUTELY AND DEMONSTRABLY FALSE FOR YOU TO PUBLISH THAT MICHEL WAS A 'GOVERNMENT INFORMANT,'"
In the lawsuit, which was filed in New York, Michel accuses McMillan of making similar accusations in a podcast interview with Rolling Stone.
Michel claims that using the word "rat" is an attempt to associate him with criminal activity and has caused him emotional distress.
He is seeking an undisclosed amount in damages and a retraction of the statements made by 50 Cent, Kyrie Irving, and Rolling Stone.
Check out the video for O'God's and Samant's Commentary.
Hip Hop News Uncensored. It's the Leader in Hip Hop content on YouTube
At this time, we don't know if any of those mentioned in the lawsuit will respond.
However, this situation may get worst before it's all said and done. SMH!!!