Pras Found Guilty Of Political Conspiracy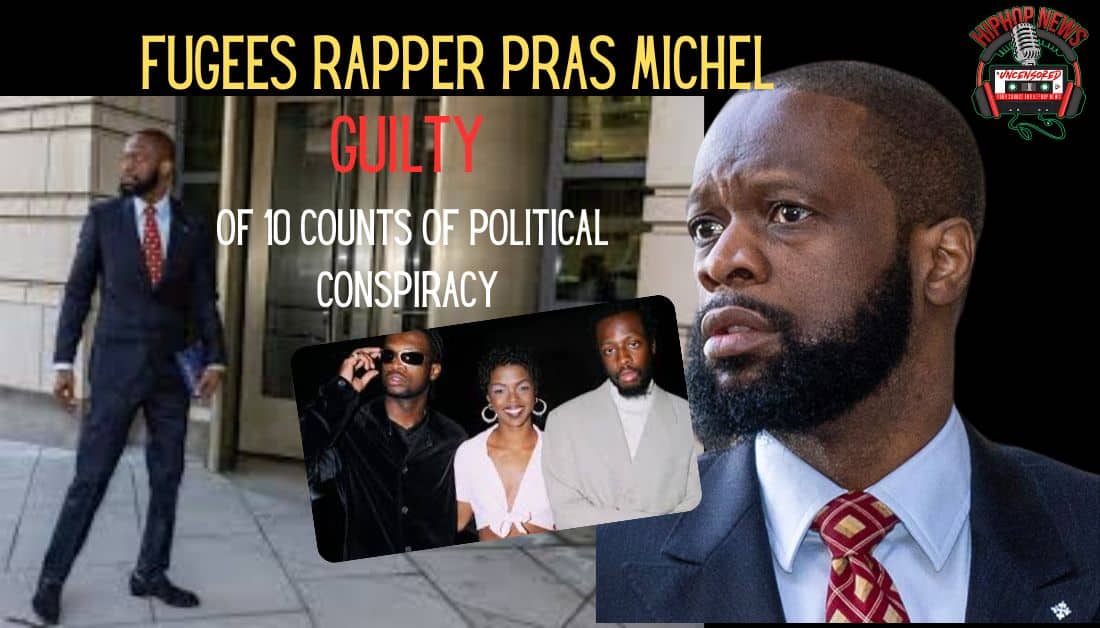 Pras was found guilty in a federal case of political conspiracy. The Fugees member was accused of involvement in several crimes.
Fugees Rapper Pras Found Guilty In Multi-Million Dollar Political Conspiracy Case
Hip Hop News Uncensored. It's the Leader in Hip Hop content on YouTube!
Pras, of the iconic hip hop trio, The Fugees, was found guilty today in a D.C. federal court on Wednesday.
The 50-year-old rapper/singer/actor/producer – real name Prakazrel Samuel Michel – was accused of political conspiracies in amounts of more than $100 million dollars.
According to the case, he was involved in illegal dealings for the better part of a decade.
Testimonies in the case included actor Leonardo DiCaprio, as well as former U.S. Attorney General Jeff Sessions.
Among the accusations, prosecutors claim the Grammy-winning rapper of funneling money from a fugitive Malaysian financier Low Taek Jho.
Allegedly, he used straw donors to Barack Obama's 2012 reelection campaign to accomplish this.
Additionally, it was alleged that Pras tried to intervene in a Justice Department investigation by influencing an extradition case on behalf of China during the Trump administration.
Apparently, Pras met Low Taek Jho in 2006 when he was presumed to be a respectable businessman.
For his defense, his team argued that the rapper wanted to make money but had bad legal advice.
Ultimately, Pras Michel did testify in his own defense.
He admits that he received the money in exchange for getting Low in a picture with Obama, saying he spent some of the funds to pay for friends to attend fundraising events.
He did not know that was illegal, according to his testimony.
However, the jury did not rule in his favor.
Among the accusations –
donating money on Low's behalf
leaning on straw donors with texts from burner phones to keep them from talking to investigators
took millions to halt an investigation into allegations Low masterminded a money laundering and bribery scheme
pilfering billions from the Malaysian state investment fund known as 1MDB
paid to try and persuade the U.S. to extradite back to China a government critic suspected of crimes there
not registering as a foreign agent
He was found guilty on 10 criminal counts, including conspiracy and acting as an unregistered agent of a foreign government.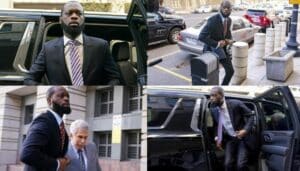 After the verdict, Michel made no comment.
But his attorney did have something to say, claiming his defendant is "extremely disappointed" in the outcome of the case, saying –
"This is not over, I remain very, very confident we will ultimately prevail." – attorney David Kenner
Needless to say, Pras is expected to appeal the ruling.
A tour was planned reuniting the trio known as The Fugees.
However, the tour was canceled in January 2022 citing COVID concerns.
Want more on Pras and the Fugees… hit us up.