Power Couple Beyonce and Jay-Z's Epic California Dream Home!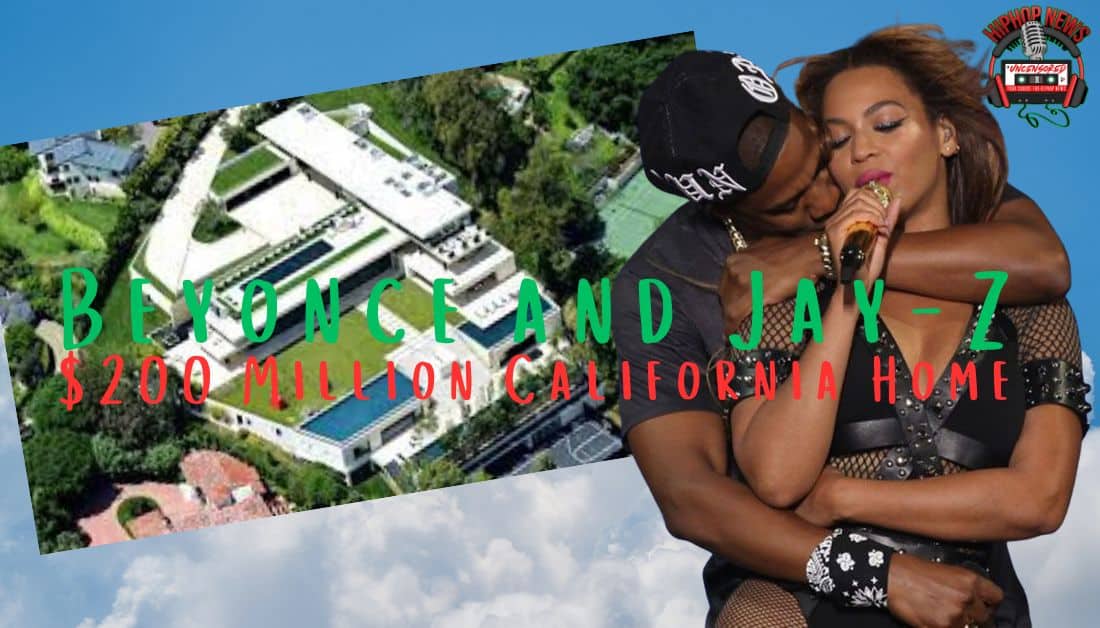 Beyonce and Jay-Z broke a record when they purchased their new home. It's the most expensive house purchased in California!
Beyonce And Jay-Z Crazy In Love With Their New $200 Million California Home
Beyonce and Jay-Z are undoubtedly one of the most iconic power couples in the music industry. They're not just known for their chart-topping hits and electrifying performances. They are also known for their luxurious lifestyle and impressive real estate portfolio. Their latest acquisition is a stunning California dream home that is a true testament to their success and lavish taste. The cost…$200 million! In this article, we'll take a virtual tour of their epic home and discover the many features that make it a true masterpiece.
Beyonce and Jay-Z's California Dream Home: A Tour of Luxury
First, let's get to the price. Located in the exclusive neighborhood of Malibu, The Carters' California dream home reportedly set them back a whopping $200 million. In fact, only one other home costs more in the entire country. The house sits on an 8-acre lot on Billionaires' Row, overlooking the Pacific Ocean in the Paradise Cove area.
The sprawling mansion spans over 30,000 square feet. The property boasts 6 separate structures, including a 10-car garage, a staff housing unit, and a separate wellness center. The main residence features 8 bedrooms and 11 bathrooms. Additionally, it boasts multiple living spaces that are perfect for entertaining guests.
The interiors of the home are a true work of art. Every detail is carefully curated to reflect the couple's personal style. The living room features a grand piano and a floor-to-ceiling bookcase. The dining room is equally impressive, with a massive chandelier, adding a touch of glamour to the space. The kitchen is a chef's dream, with top-of-the-line appliances and a spacious island that's perfect for meal prep.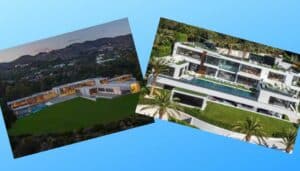 From Infinity Pools to Art Galleries: Inside Beyonce and Jay-Z's Epic Home
One of the standout features of Beyonce and Jay-Z's California dream home is the stunning infinity pool that overlooks the city below. The pool is flanked by comfortable loungers and lush greenery, making it the perfect spot to soak up the sun and enjoy a refreshing dip. The outdoor living space also includes a full bar. With the BBQ area and fire pit, it makes it the ultimate spot for entertaining guests.
Another impressive feature of the home is the art gallery which is housed in a separate structure. The gallery features a rotating collection of contemporary art. The pieces include artwork by prominent artists such as Jean-Michel Basquiat and Damien Hirst. The home also includes a state-of-the-art movie theater, a spa, and a full gym. It's a true oasis of luxury and relaxation.
Jay and Bey Break Record, Buys Most Expensive Home In California
Beyonce and Jay-Z's California dream home is a true masterpiece. It's reflecting their success, creativity, and impeccable taste. From the infinity pool to the art gallery, every aspect of the home is designed to delight and impress. It's a testament to the couple's status as one of the most influential power couples of our time. It's also a reminder that dreams do come true.
Want more on Jay Z, Beyonce, and your other favorite hip-hop artist… hit us up.
Hip Hop News Uncensored. It's the Leader in Hip Hop content on YouTube!