Remy Ma Is Being Accused of Cheating W Eazy The Block Captain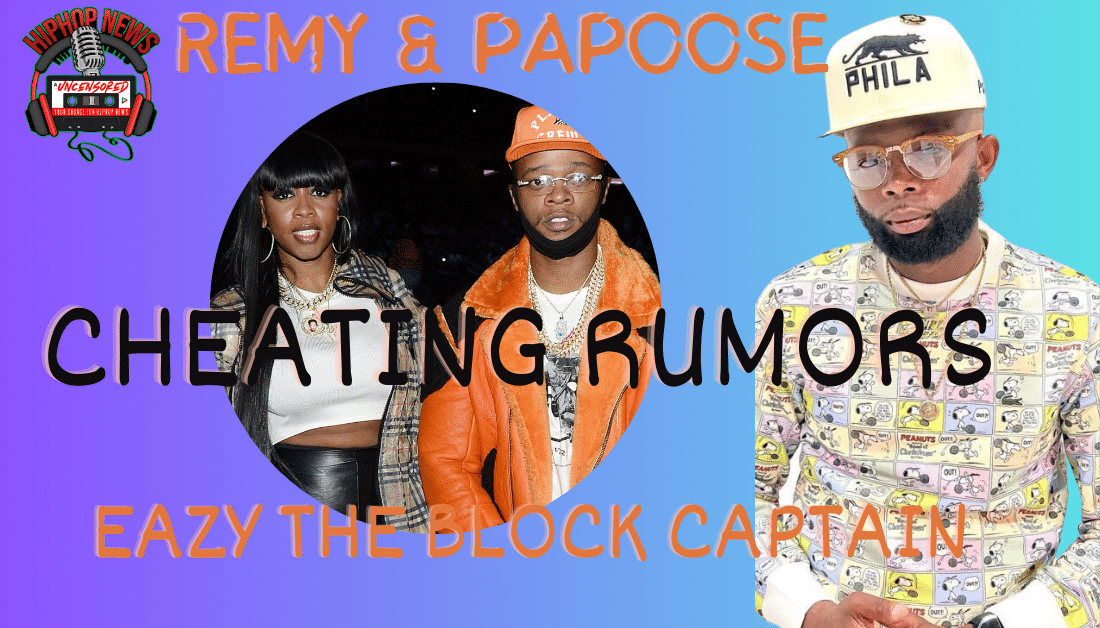 Remy Ma Is Being Accused of Cheating W Eazy The Block Captain. The renowned rapper and television personality, has found herself at the center of a swirling controversy. Rumors of infidelity have plagued her marriage, with whispers suggesting she is having an affair. As these whispers grow louder, Papoose is left troubled and seeking answers.
Is Remy and Papoose's Marriage In Trouble?
Remy Ma Is Being Accused of Cheating W Eazy The Block Captain.
The once rock-solid relationship between Remy Ma and her husband, Papoose, has hit a rough patch.
With rumors suggesting that she has been unfaithful with battle rapper Easy TBC.
These cheating allegations have left fans wondering what is true and what is not.
As a public figure, Remy Ma finds herself under scrutiny.
With fans eagerly waiting for her response to the allegations.
Check out the video below for more commentary.
Hip Hop News Uncensored. It's the Leader in Hip Hop content on YouTube!
Eazy The Block Captain Adds Fuel To The Fire
The alleged affair between battle rapper Easy TBC and Remy, is heating up.
First, the alleged rumored affair started when Eazy was seen with Remy..
It was back in the summer during a rap battle where they two were cozy.
And, the allegations started gaining momentum.
Especially since, it was rumored that Papoose got into an alleged scuffle with Eazy TBC.
However, Remy hopped on social media to diffuse the situation quickly.
But Tasha K was seen talking about Remy and Eazy TBC again on her show.
As a result, the rumors started to swirl once again.
Now, the situation is getting really messy with Papoose and Remy chiming in.
While Remy seems unbothered this time around.
Eazy The Block Captain has something else in mind.
According to The Source, Eazy TBC's  is not denying the affair.
There is not telling where this will end.
Although, we suspect Remy and Papoose will make it through the rumors.