MoneySign Suede Killed In Jail At 22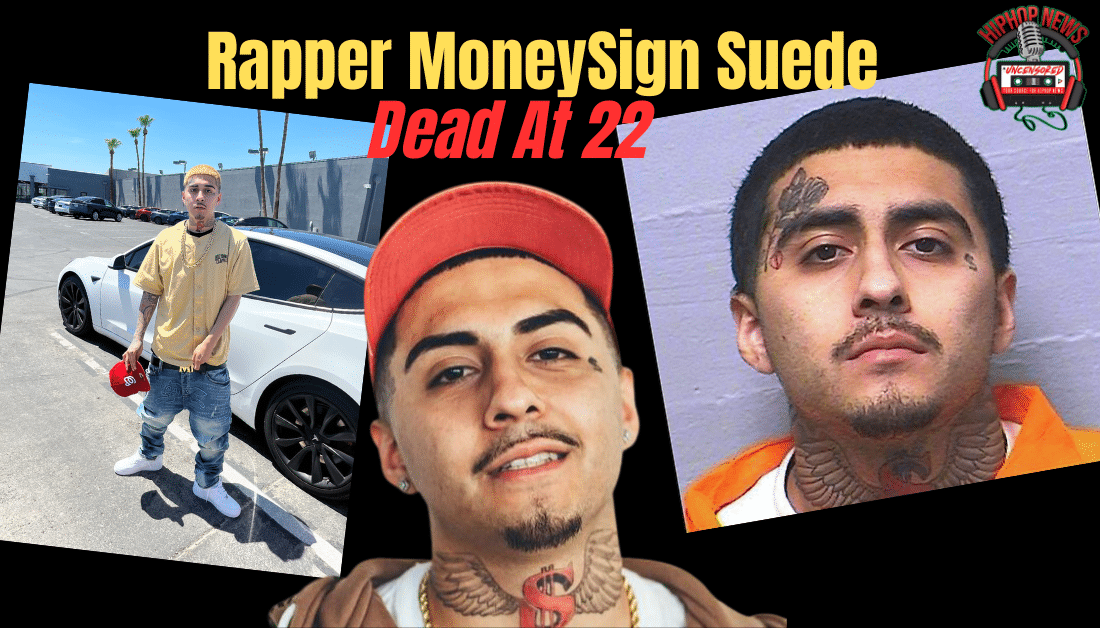 MoneySign Suede was killed in jail. The L.A. rapper died in a Northern California jail while in the shower during an apparent altercation.
MoneySign Suede Killed, Stabbed In The Neck While In A California Jail
Hip Hop News Uncensored. It's the Leader in Hip Hop content on YouTube!
Rapper MoneySign Suede was killed while in a California jail.
While different reports are claiming different things, several reports are confirming the news.
The L.A. rapper, whose real name is Jaime Brugada Valdez, was apparently involved in an altercation in the shower.
He was stabbed in the neck while housed at the Correctional Training Facility in Monterey County in Soledad, California.
As reported by AP News, "Valdez was sent there after being sentenced in Riverside County last December to serve two years and eight months on two charges of being a convicted felon in possession of a gun, according to state corrections officials."
His body was found in a shower area and he was unresponsive.
He was pronounced dead shortly thereafter.
The incident occurred on Tuesday, April 25, and is being investigated as a homicide.
Fans are leaving condolences on his social media page.
Just 4 weeks ago he released this video titled "Lost Hope" –
The up-and-coming rapper was only 22 years old.
RIP