Death Row Cannabis Brand Launched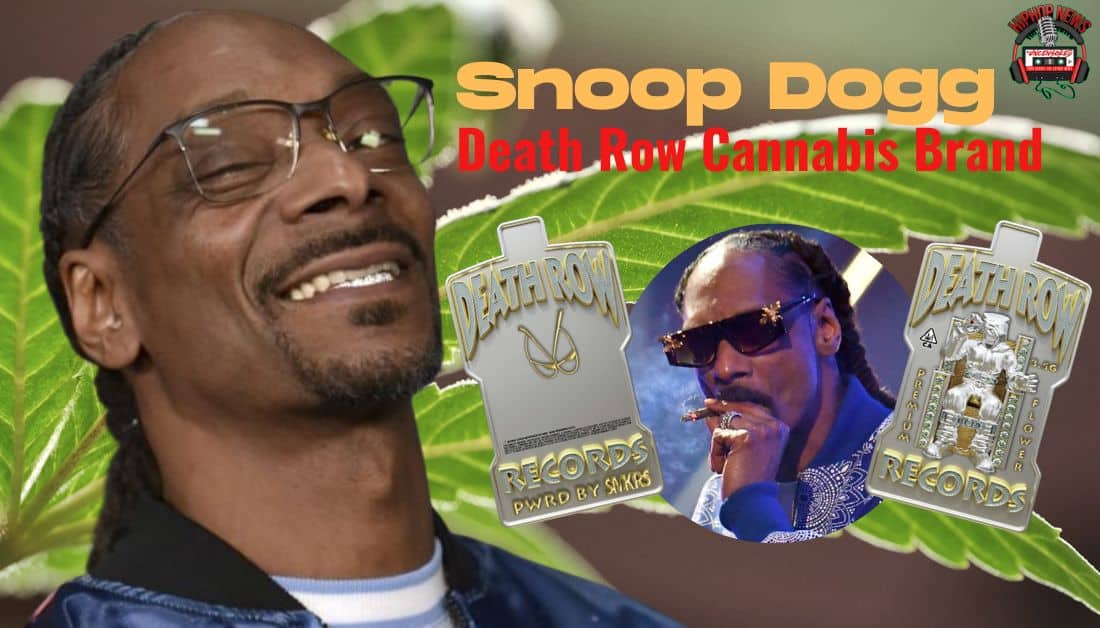 Death Row Cannabis brand is making its debut. Snoop Dogg is expanding his Death Row Records empire to include a multitude of ventures.
Death Row Cannabis Brand Launched By Snoop Dogg
Death Row Cannabis business is upon us.
Snoop Dogg, who now owns the iconic musical platform Death Row Records, is expanding the business once again.
After three decades of adding to the hip-hop community with cultural music and landmark artist, Death Row is under new management.
Today, the multi-category platform is about more than just music.
It includes music, fashion, entertainment, crypto, and now cannabis.
Dropping its first cannabis product, the company uses an animation of its logo to reveal a pre-roll tube.
You will notice that the logo is slightly different, though it is still an inmate in the electric chair.
Only now, with one hand free, the inmate is smoking a fat blunt.
Created by MylarMen, the video comes with a soundtrack by Kevin Gilliam aka DJ Battlecat.
Clocking in at 22 seconds long, it introduces Snoop's new venture to the masses.
Hand-selected by Snoop himself, AK brings his reputation of selecting winning strains which keeps folks in long lines outside their dispensaries.
AK is a well-known West Coast cultivator and industry insider.
Look for the Death Row Cannabis brand to debut in stores.
Right now, AK's Cookies California stores in Brentwood, San Bernadino, and San Diego stores are set to carry the brand.
However, other stores and locations will soon be announced.
Fans are surely excited about this new leg of the Death Row business.
Will you be standing in line?
Want more on Snoop Dogg … hit us up.
Hip Hop News Uncensored. It's the Leader in Hip Hop content on YouTube!