Gunplay's Lavish Gift To Rick Ross Sparks Controversy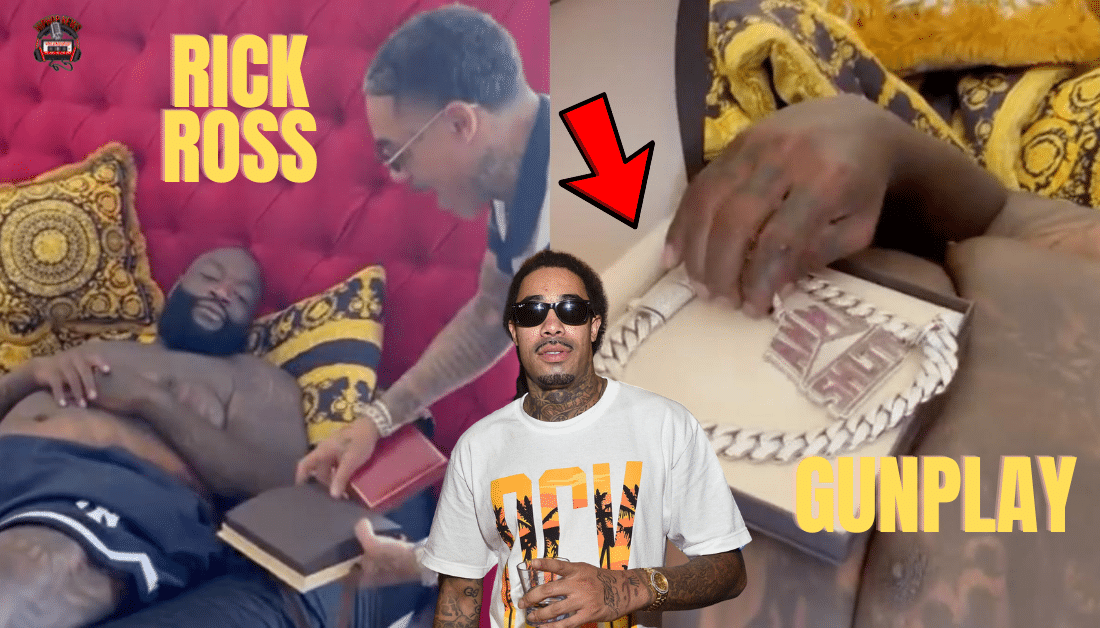 Gunplay's Lavish Gift to Rick Ross Sparks Controversy. All hell broke loose when American rapper Gunplay gifted his fellow artist Rick Ross a luxurious chain. After all, it's common for celebrities to exchange expensive gifts as a sign of respect and friendship. However, the extravagant gift caused some issues.
Gunplay's Gift to Rick Ross: A Lavish Gesture
Gunplay's Lavish Gift To Rick Ross Sparks Controversy.
Richard "Gunplay" Morales Jr. is known for associating with the Maybach Music Group.
Maybach Music is the record label founded by Rick Ross.
The two rappers have been friends and collaborators for years.
Gunplay has often expressed his admiration for Ross's music and business acumen.
Gunplay shows up at Rozay's house with a chunky diamond Cuban link chain and pendant.
This caused fans to be distraught.
Especially since Gunplay's wife started a Gofundme just a few weeks back.
The GoFundMe was for their daughter, who is suffering from some illness.
Fans thought Gunplay fans assumed he used GoFundMe to buy Rozay the expensive gifts.
This was the explanation Gunplay gave,
"Gave my big brother a token of my appreciation for believing in me when nobody did, cared when nobody did, gave me an opportunity when nobody did, I love you forever my brother thank you!!! #ANMLSHLTR #MMG@frankydiamonds @richforever,"
Gunplay reportedly bought it with money and wanted to thank Ross for his support and mentorship.
Ross seemed pleased with the gift and even posted a photo on his Instagram account, thanking Gunplay for his "real love."
Hip Hop News Uncensored. It's the Leader in Hip Hop content on YouTube!
Controversy Erupts Over Gunplay's Generosity
However, not everyone was impressed by Gunplay's gesture.
Some fans and commentators criticized him for flaunting his wealth.
According to Hip Hop DX, Gunplay scolded fans who asked for a refund.
I can see why fans would get the impression that Gunplay allegedly used GoFundMe.
That is why you should not flaunt expensive gifts on social media.
In this case, it does make Gunplay look suspicious.
Many people start a GoFundMe because they don't have money.
However, Gunplay offered to give people their money back.
Furthermore, he went in hard on those who wanted a refund.
Nevertheless, Gunplay's lavish gift to Rick Ross sparks controversy.
Whatever your opinion may be, it's clear that the controversy over Gunplay's gift is not likely to die down anytime soon.
As the saying goes, "Mo' money, mo' problems."