DC Youngfly Delivers Inspiring Eulogy At Girlfriend's Funeral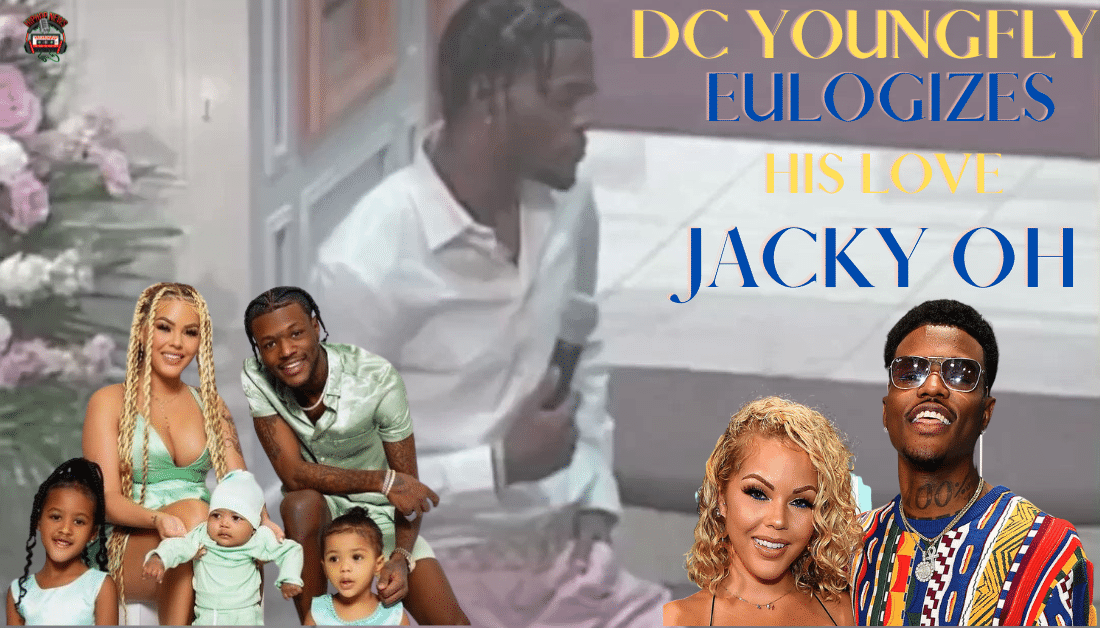 DC Youngfly Delivers Inspiring Eulogy At Girlfriend's Funeral. It's never easy to say goodbye to a loved one, especially when they're taken away too soon. Comedian D.C Youngfly is going through that pain right now, as he recently lost his girlfriend. However, amid his grief, he found the strength to deliver a powerful eulogy that left everyone touched and inspired.
D.C Youngfly Honors Late Girlfriend with Moving Eulogy
DC Youngfly Delivers Inspiring Eulogy At Girlfriend's Funeral.
At his girlfriend's funeral, DC Youngfly took the opportunity to honor her memory with a heartfelt eulogy.
His words will forever resonate with us all.
"If I didn't pray a lot, I wouldn't be able to deal with it, but I'm sitting here strong, chin up, chest out. I'm straight. My kids, we good, 'cause like I said, we led by spirit, not by flesh."
He also spoke about her positive impact on his life. And, how great a mother Jacky Oh indeed was.
In the midst, John "DC Youngfly" Whitfield gave a fitting tribute to his long-time love.
He encouraged others to cherish their loved ones and never take a moment for granted.
He also thanked everyone for their support during this difficult time.
It was evident that DC Youngfly was in pain. After all, he admits Jacky was one of a kind.
Also, DC Youngfly asked the congregation to continue to pray for him and their family, as stated by Hip Hop DX.
Hip Hop News Uncensored. It's the Leader in Hip Hop content on YouTube!
Comedian's Emotional Tribute Leaves Mourners Touched and Inspired
D.C Youngfly's eulogy was a testament to the strength one gets from God.
DC Youngfly relies on prayers and family support to see him.
Because he recognizes those elements that will see him and his children through.
His raw emotion and vulnerability touched the hearts of everyone in attendance.
Many were moved to tears by his words, but they also left feeling inspired to live their lives to the fullest.
The comedian's tribute to his late girlfriend reminded him that life is short.
and precious and we should always treat each other with kindness and love.
He showed that even in the darkest moments, there is still hope and beauty to be found.
As he grieves, he can take comfort in knowing that his words have touched many lives and left a lasting impact.
Which is exactly what Jacky Oh's life did.
She was honored by all that knew and loved her.
Rest in Power Jacky Oh.
You will be greatly missed by your family and friends.