Charlamagne "Tha God" Believes Chris Brown Has a Drug Problem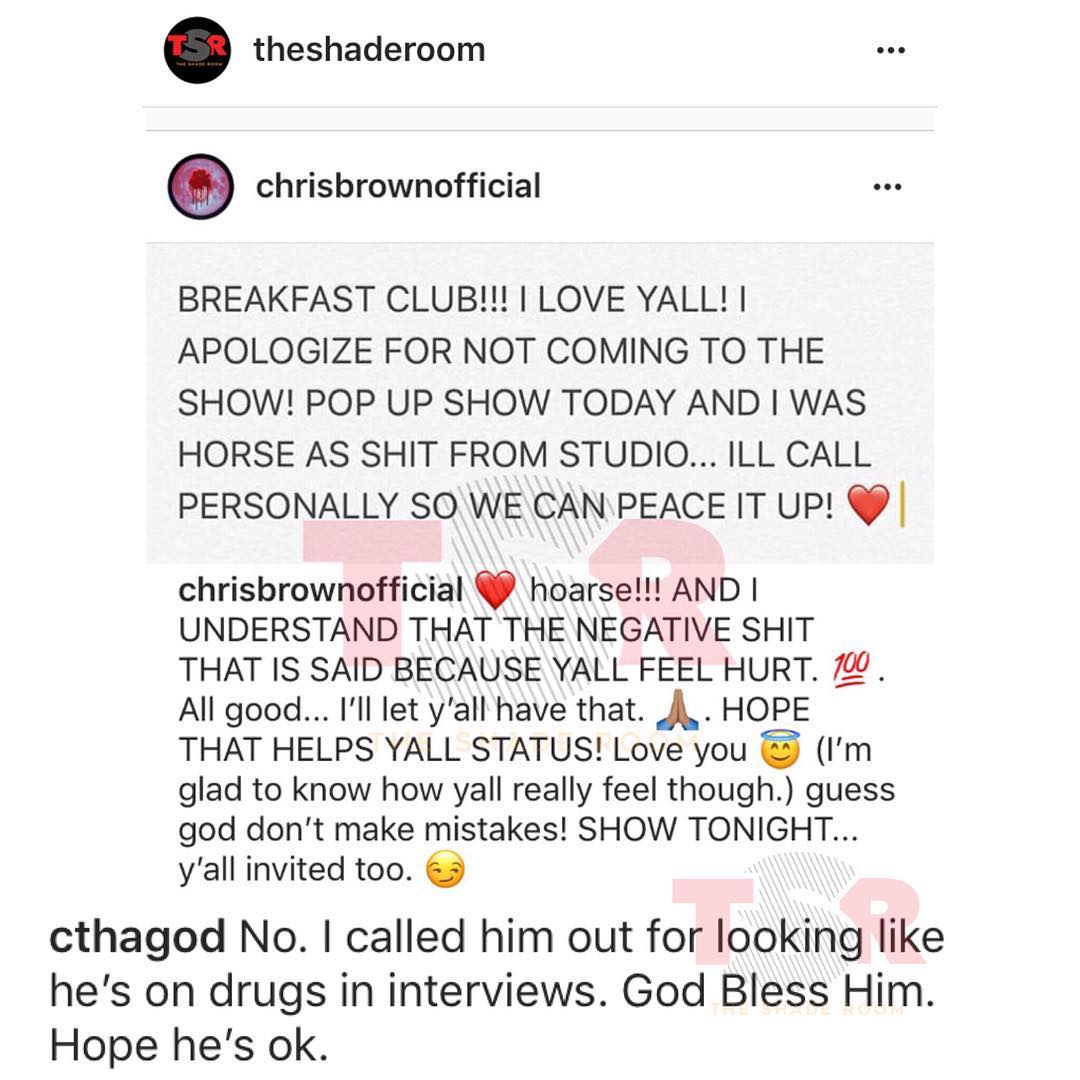 Chris Brown Has a Drug Problem?
After missing two consecutive appointments with the Breakfast Club, Charlamagne "Tha God", basically said that Chris Brown has a drug problem. At least that's what he believes. Quote, "I believe he suffers from the Bobby Brown Syndrome." It's no secret that the New Edition Bad Boy Bobby Brown has had struggles with drugs to say the least. Charlamagne, the voice of reason, may have called it like it is. Hopefully our brother Chris doesn't have a problem, but if he does, like we said about Lil Weezy, brother Chris, GET SOME HELP!
Chris Brown's new album is going to be 45 tracks tho'. Knowing how hard the brother works, he could be just, tired.
For more Hip Hop News and Entertainment, check out https://hiphopun.com!