Cosby Show Alum Geoffrey Owens Gets Acting Gig From Tyler Perry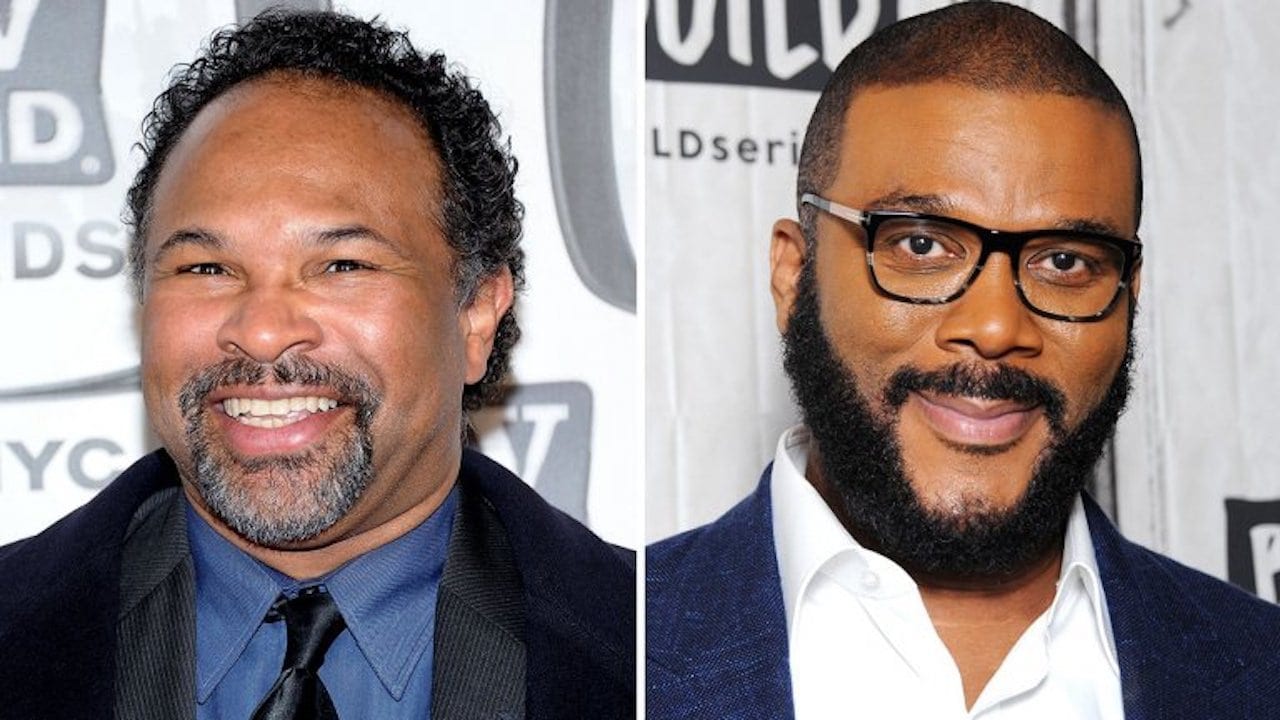 Former Cosby Show alum, Geoffrey Owens gets an acting gig from film director Tyler Perry. Owens was working at a Trader Joes in New Jersey when a customer recognized him. The customer put his photo on social media. The idea of the customer was to shame the actor for working at a wholesale food store.
Geoffrey Owens photo went viral on social media
Geoffrey Owens was an actor on the groundbreaking hit The Cosby Show. Owens played the son -in -law of doctor Heathcliff Huxtable, Elvin Tibideaux. Elvin was married to Dr. Huxtable oldest daughter Sondra. However, like a lot of sitcom stars Owens had to find work in another field while between acting gigs.
When people saw the photo of Owens working at Trader Joe's instead of them shaming him they applauded him. Owens did not fall from grace. Here is what Owens had to say to a Salon website:
"I got to the point that I needed to take a job to pay my bills, to support my family, it was basically that." I wanted a job that  had some flexibility, so that if I did stay in the entertainment industry, if I could continue to audition and do jobs if I could, and Trader Joe's provided that."
Acting jobs are hard to come by for African Americans
Often actors must work other jobs to make ends meet. Acting jobs in Hollywood are scarce, especially for African American actors. While waiting for their next acting gigs some actors will wait tables and work other jobs that give them the flexibility to go on auditions, as Owens stated.
Parts in movies and TV sitcoms are hard to come by because they are reserved for white actors. Once you have managed to make a name for yourself as an African American actor you have to maintain it.
Cosby Show challenged stereotypical views points on African American family life
The Cosby show was a blue print for typical African American homes. Not every household was seen in this sort of light until then. Here is some of what the show did for sitcoms:
 "The show's success made it a model for sitcoms developed around the personalities and viewpoints of stand-up comedians, a process that grew to define the genre. But of all its legacies, the one most noted when discussing The Cosby Show is its depictions of race and class. Nothing like it had been seen before on television, and nothing has had its level of impact since." According to TV.avc club.
The Cosby Show depicted Heathcliff Huxtable (Bill Cosby) as a Obstetrics doctor, his wife Claire (Phylicia Rashad) as a successful law attorney. The Huxtable clan grew from six members to seven when a new eldest daughter, Sondra (Sabrina LeBeauf), returned from college, an idea born of Cosby's desire to show the family having successfully shepherded a child to a higher education.
Film director and actor Tyler Perry gives Owens a reoccurring role on his hit show
Tyler Perry is one of the most famous faces in Hollywood. Perry made a name for himself with the Madea character. His plays were famous throughout the United States way before Hollywood took notice of his work. Also, Perry directs a lot of shows on the Oprah Winfrey OWN network.
When Tyler saw what happened to Owens he  took to social media. Here is some of what Tyler said:
"# Geoffrey Owens, I'm about to start shootings OWN's number one drama next week! Come join us!!! " I haves so much respect for people who hustle between gigs, he continued. " The measure of a true artist."
When Owen heard what Perry said he shared his thoughts with Entertainment Tonight:
" That was kind of cool. I mean, that kind of sounded like he was saying, 'Come work with me.' Are you actually saying come work with me? Because we've never  worked together before. So, that's a very, very generous thing for him to say. And we'll see what happens with that. But, that's encouraging."
Also, Owens went on Good Morning America and spoke with famous host Robin Roberts:
"He was "really devastated" at first after the photos came out. " The period of devastation was so short  because so shortly after that, the responses, my wife and I started to read [them]…and fortunately the shame part didn't last very long, " he said. " It's amazing, according to People Magazine."
What Perry is offering Owens should be a good model for us all to follow. How often do we give a hand up to someone who could benefit greatly. We can all learn a lesson from these African American men. That is what we call paying it forward.
For more Hip Hop Entertainment News go to our YouTube channel, Hip Hop News Uncensored