6ix9ine Under Investigation For Allegedly Ordering A Hit On Chief Keef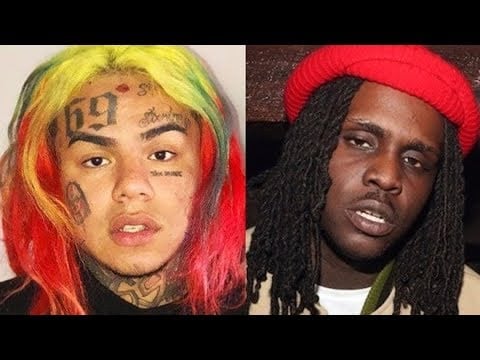 Tekashi 6ix9ine just can't stop running his mouth. You would think by now he would get the message and stop trying to keep beef going between him and other rappers. However, almost every day you hear he has made negative comments about Chief Keef, and other Chicago rappers in hip hop music.
On the Uncensored Truth Podcast host O'God and Sam Ant discussed the new developments on Tekashi being investigated for allegedly ordering a hit on Chief Keef.
According to TMZ, they were told that NYPD (New York Police department) is taking a closer look into possible involvement by 6ix9ine in the shooting incident of Chicago rapper Keef. Keef and a friend were standing outside a New York city restaurant when shots rang out. The shooters missed Keef and his friend. The suspects fled before police were called.
O'God talked about that two suspects have been arrested for shooting of Chief Keef. Also, Tekashi's managers are under investigation for another series of unrelated shootings. Sam Ant seems to think that Tekashi is walking a thin line. Is he really gangsta or is this all for publicity.
Tekashi is friends with one of the suspects
This could be why the NYPD is assuming Tekashi may have ordered the hit. In a another report TMZ states:
Law enforcement sources tell us … NYPD investigators are calling Tekashi a "known associate" of one of 2 men seen on surveillance cameras tracking Keef around NYC in the hours before someone opened fire on him outside the W Hotel.
TMZ broke the story … NYPD was taking a closer look at 6ix9ine's potential ties to the men who followed Keef from a downtown Manhattan restaurant, and then uptown to the W in Times Square.
When will this end? Hopefully, Tekashi is not involved with the shooting of Chief Keef .
For more Hip Hop Entertainment News go to our YouTube channel, Hip Hop News Uncensored