Gillie Da Kid Blast T Pain For Agreeing With Tekashi 69 Snitching!!!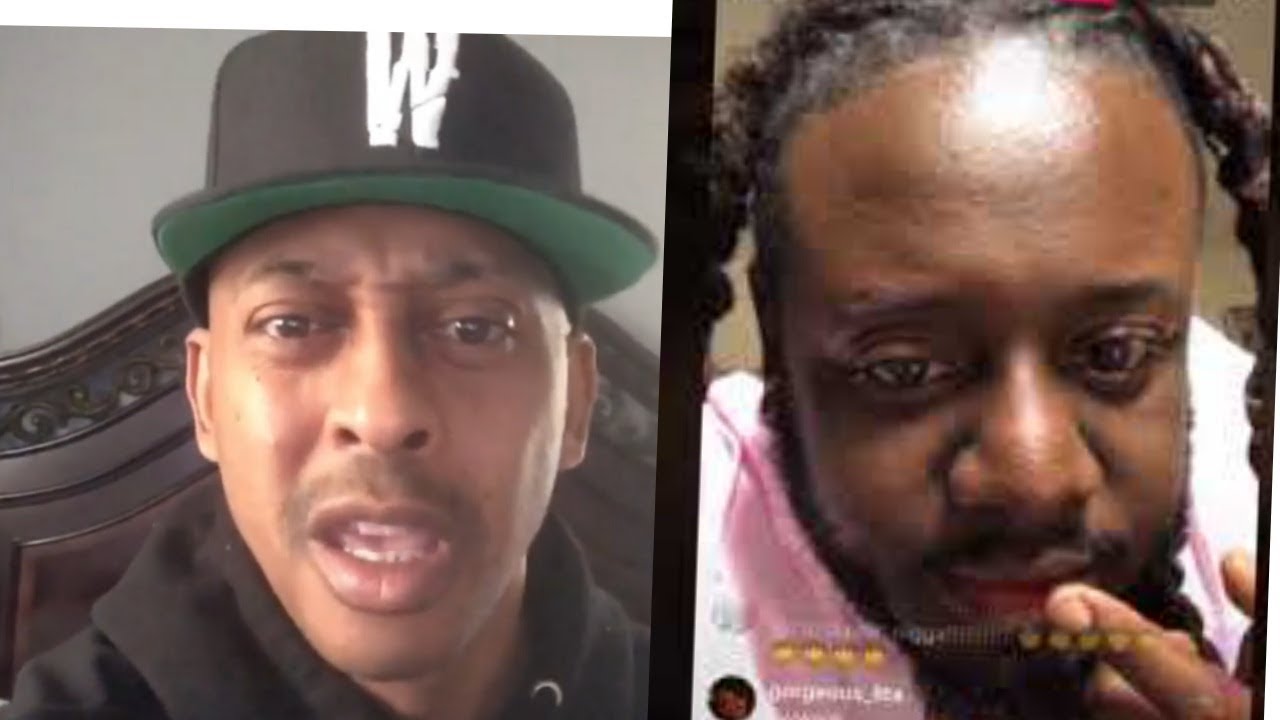 Gillie Da Kid blast T-Pain for agreeing with Tekashi snitching. Faheem Najm aka T – Pain sat down with Big Boy and talked about rapper Tekashi. T-Pain did not hesitate to let us all know he has no problem with Tekashi telling on his crew.
Gillie blasts T-Pain for saying he would snitch in a heart beat on his crew
Rapper Daniel Hernandez aka Tekashi 69 has gotten a lot of flack for snitching on his crew, according to BET Entertainment News. Some feel that snitching in any form breaks the so called street code (no matter what, no snitching). However, T-Pain admitted," I would snitch so hard," he said with a laugh. In fact, T-Pain co-signed Tekashi snitching. Here is some of what T-Pain said:
""At some point," he continued, "when does the street code override your family?… Because these some n**gas you just met two years ago. You got a full daughter, my n**—you got a whole daughter. Who are you really being loyal to?"
Gillie Da Kid blasted T-Pain. Here is some of what Gillie Da Kid had to say:
"I you feel like this n*gga T-Pain feel then don't sign up for the streets. I would snitch so hard, bitch snitching regular is snitching hard. There is no difference in it. What the f*ck you talking about. That is why I go and talk to all the young n*ggas. Don't sign up to this street sh*t, ain't nuthin in this.But once you sign up you already crossed the line. Ain't know going back. You out here giving out the wrong messages. You should be tell them n*ggas don't get in the game if you gonna snitch."
Did T-Pain have a good point about protecting family over your crew or not? Gillie certainly was heated about T-Pain voicing his opinion. However, some may agree with Gillie and some may agree with T-Pain. It balls down to what your priorities are in any given situation. Don't you agree?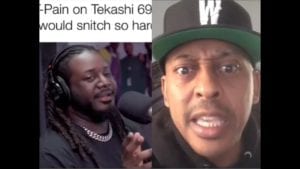 Check out the video above for more details
For more Hip Hop Entertainment News check us out at Hip Hop News Uncensored. It's the best YouTube channel for Hip Hop