Gangsta Boo Dead At 43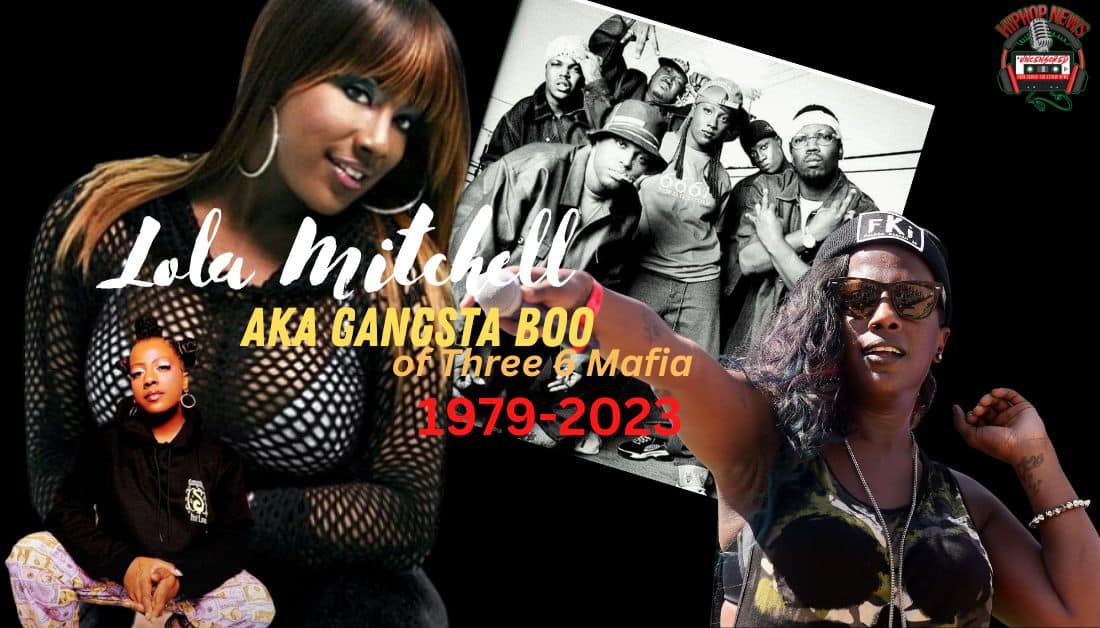 Gangsta Boo is dead at 43. The hip-hop pioneer was found dead in her home. Other details of her passing are not yet known. Tributes are pouring in.
Gangsta Boo Dead, Found In Her Home On New Year's Day
Gangsta Boo has died.
The hip-hop star, a former member of Three 6 Mafia, was a female rap pioneer.
Confirmed by her former labelmate, DJ Paul put a photo of her on his Instagram page as a tribute to her.
Gangsta Boo – real name Lola Chantrelle Mitchell – started her career back in the '90s.
While she started rapping at the age of 14, she later linked up with Paul, Juicy J, and others to form a group.
The Memphis, Tennesee native was one of the only rappers in the group.
Other members included Lord Infamous, Crunchy Black, and Koopsta Knicca, just to name a few.
Prominently featured on Three 6 Mafia's first 6 studio albums, the rapper also threw out her own solo projects.
By the early '00s, she left the group but still remained active on her own, with much success.
Additionally, she was featured with several hip-hop titans, like Gucci Mane, Lil Jon, OutKast, #-40, T.I. The Game, and others.
Her last project
The circumstances and cause of her passing are yet to be made public.
Reportedly, all that is known right now is that she was found dead at her home on January 1, 2023.
Fans are flocking to social media to send condolences.
She was 43.
RIP
Hip Hop News Uncensored. It's the Leader in Hip Hop content on YouTube!