Future CLAPS BACK "Clowns Jay-Z By Posting Picture With Money On His Ear!!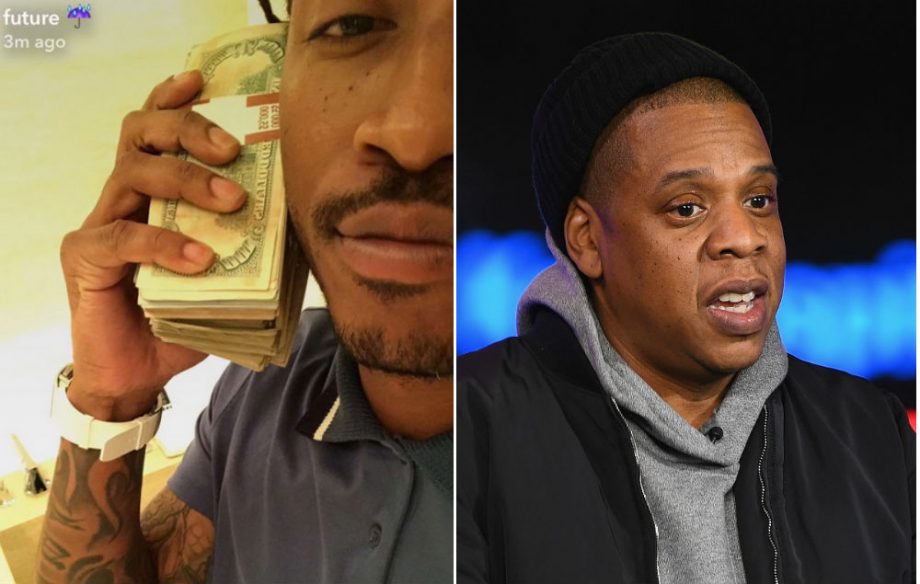 Future Makes a Joke of Jay-Z
Jay-Z makes a mockery of some rappers constantly flexing with their money on Instagram, with his song, "The Story of O.J" . Well, Future stroke back at Jay-Z by posting a picture on Snapchat with him putting a stack of money on his ear.  Could it start a beef? We don't know. Doubt it. Watch the video below to learn more.
For more Hip Hop Rumors and Entertainment, check out our YouTube channel Hip Hop News Uncensored.