Eve Reveals Prior Emotional Issues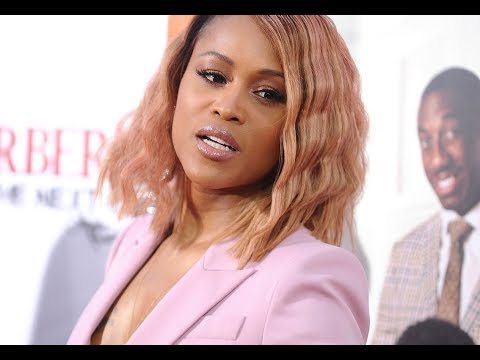 Today on the"Uncensored Truth" Podcast, O'God and Sam Ant discussed how superstar Eve once had  issues with drug and alcohol abuse. Eve shared some very intimate details about her past. O'God and San Ant were very surprised because neither knew Eve had any issues of that kind in the past. Eve who starred in "Barbershop" the movie, her own TV show "Eve", and c0-host of the hit show, "The Talk" revealed she had issues with drugs and alcohol.
Eve Talks About Her Pain with the co-host on The Talk
Eve talked about her dark experience after she heard Willow Smith revealed to her mother, Jada and her grandmother Adrienne that she started cutting herself after her hit song,"I Whip My Hair Back And Forth". Willow was just 9 years old when she fell into ,"a dark hole."During a  The Red Table Facebook show featuring Jada, Willow, and Adrienne. This revelation  from Willow prompted Eve to reveal her own struggles with self – harm.
Eve describes her experience, it's like being in a," dark hole." Eve admits she started drinking heavily and popping Xanax.   She started drinking because she did not want to deal with her emotions. " I was out of a toxic relationship, I didn't have a TV show, I didn't have a record deal." "I was kinda like, what is happening with my life?"
It wasn't until Eve got pulled over for a DUI in 2017 that she realized she had spiraled out of control. She had to wear an ankle bracelet and that forced her to deal with her issues. She prayed. She did what she needed to become healthy again. O'God and Sam Ant talked about the effects of drug abuse in the entertainment industry. During the discussion on Eve, O'God mentioned that rapper Lil Wayne abuses the drug "Lean"a form of cough syrup.
Eve Was A Real Force In The Rap Game
Eve Jihan Jeffers – Cooper is an Philadelphia born rapper and actress. Eve got her start in the entertainment business as a female rapper in the group EDGP(Egypt) Dope Girl Posse. She adopted the name "Gangsta" in high school. Eve's style of rap was gangsta. Eve was a former exotic dancer. Maze of Bad Boys Entertainment convinced Eve to stop stripping. In the late 1990's Eve collaborated with Dr. Dre, DMX, Erika Baddo, The Roots, and DJ Clue to perform many hit records.  Eve was considered the "First Lady" of Ruff Ryders Records. Eve's song with Nokia from the hit group Dru Hill "What Ya Want" was a hit on the U.S. Billboard Hot 100.
Eve rap style was lethal. Eve has overcome her addiction. She has has gone on to major success. Can't wait to see the next chapter in her life!!!
For more Hip Hop Entertainment News go to our YouTube channel, Hip Hop News Uncensored