Eminem Fires Shots At Trump in BET HHA Freestyle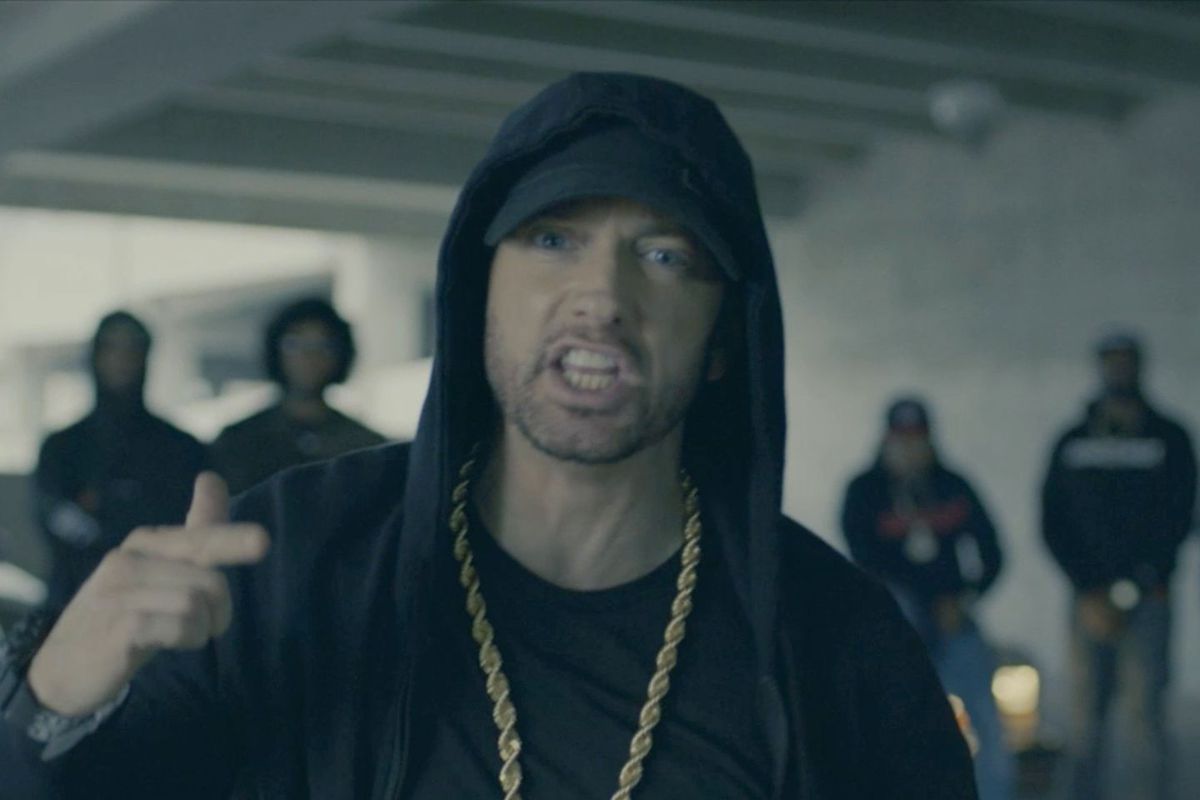 Eminem Fires Shots At Trump in BET HHA Freestyle
Wow, the BET Awards really were something to be excited for. In a video played at the BET Hip Hop Awards, Eminem savagely roasted our current president Donald Trump. In the freestyle, he mentioned the many attacks on the NFL that Trump has done, along with Trump's comments on current issues, such as Puerto Rico and Charlottesville. Eminem also mentioned Colin Kaepernick, who was criticized for his protests in the NFL. The Quarterback responded in favor of Eminem on twitter:
I appreciate you @Eminem ✊???? pic.twitter.com/nwavBwsOkQ

— Colin Kaepernick (@Kaepernick7) October 11, 2017
Eminem also commented on his fans who are supporters of Trump, saying,
" And any fan of mine who's a supporter of his
I'm drawing in the sand a line, you're either for or against
And if you can't decide who you like more and you're split
On who you should stand beside, I'll do it for you with this:
Fuck you"
Eminem has been known to have beef with many different people, ranging from Deez Nuts to Benzino, it seems like he's adding another person to the list.
For more Hip Hop News and Entertainment, go to https://hiphopun.com. Oh yeah. Just so you know how we feel. Look to the right of the screen.