Drake's Producer 40 Set It Off On Pusha T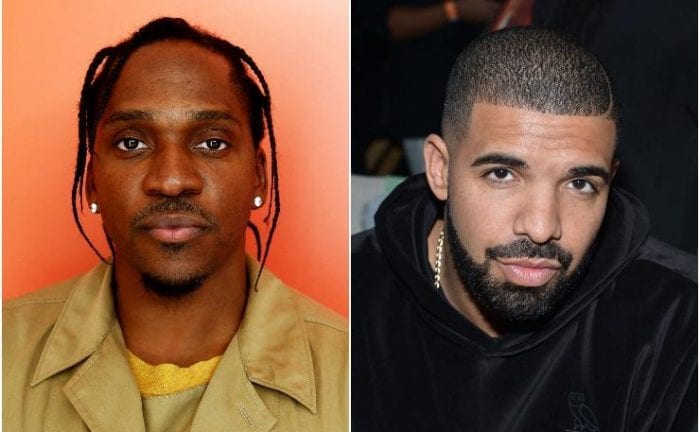 Rapper Pusha T set the record straight on how he found out about Drake's love child. The Uncensored Truth host O'God and Sam Ant talked about all of the details about the on going saga between these two rap entertainers. This story keeps getting more interesting.
Drake's secret life was exposed by his own manager
Contrary to popular belief, Drake's secret love child was not exposed by Kanye West. In fact, it was Drake's own camp that spilled the beans. Drake's producer Noah better known as 40 gave the information to some woman he was smashing. We call it pillow talk. Many macho men have succumb to the notorious pillow talk.
What is pillow talk? I'm glad you asked. The infamous pillow talk is the discussion that lovers have directly after sex. It is the seductive conversation where you give up the 411. Some say it is a moment of weakness where you reveal intimate details about yourself. However, in those moments you tell other people's business, as we see in this case.
With this being said, this is how Joe Buddens got the information from his guest, Pusha T. On Tuesday,Pusha was a guest on Budden's Podcast show. Budden's wanted to know how Pusha new so much about Drake's so called love child. According to Pusha, Aubrey accused West of giving up the news on Drake. But Pusha told Budden's it was not true. This is some of what Pusha said about the situation:
" The information came from [Noah'40 Shebib]. It didn't come from Kanye at all" Push told Joe, Rory and Mal." 40 is sleeping with a woman who begins to, you know, he talks to her daily, five , six hours a day, provides opportunity for her and ultimately speaks on how he's disgruntled about certain things, notoriety and things involving Drake and his career. So on and so forth. With that also came the fact that Drake has a child, according to XXL Magazine."
What is the big deal about Drake having a son?
Who really cares about who Drake has children with? Why is it such an issue? Isn't Drake single? We are not living in the 1950's and 60's where having children out of wedlock was Taboo. May be I'm missing something here? Who is really interested in Drake's love life? Are any of you Hip Hop Heads interested in who Drake has children with. Or is it possible that Drake is ashamed of the relationship? As you can see, I just don't get the point.
This is food for the fodder!!!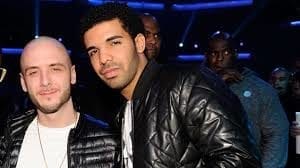 Check out the video above for more details.
For more Hip Hop Entertainment News check us out at Hip Hop News Uncensored. It's the best YouTube channel for Hip Hop.