Dallas Rapper Yella Beezy Wounded in a Drive By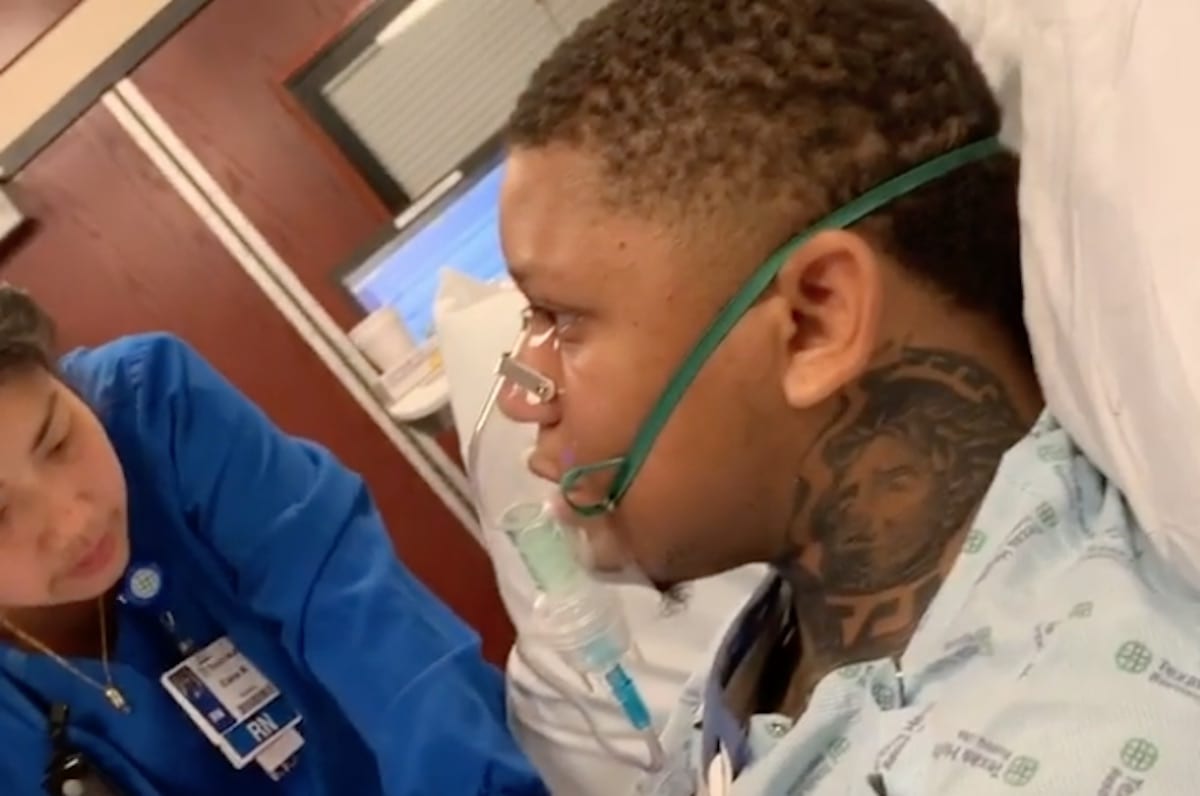 Oak Cliff rapper Deandre Conway better known as Yella Beezy was wounded in a shootout in Texas. According to  The Dallas Observer, the young rapper was shot three times early Sunday, October 14, on Sam Rayburn Tollway. Conway survived and was hospitalized.  So far there have been no arrests made. A vehicle pulled alongside Conway and fired more than 12 shots.
Conway opened for Jay Z and Beyonce in September
Yella Beezy came to the attention of the Carters because of his single That's On Me, which was very popular with hip hop audiences. In fact, when the Carters came to Dallas in September Conway opened for their show upon their request. You know you have made it when The Carters want you to perform at their concerts.
Yella Beezy is a young rapper from Dallas
Conway started like other street rappers. He released a series of  mixtapes back in 2010, which include Lil Yella Mane, Country Rap Tunes, Lite Work, Broke Nights Rich Days, Trap In Designer and That's On Me. Yella also has over two hundred fifty thousand Instagram followers.
Yella Beezy was possibly on a hit list
Some sources are saying that Conway was one of the rappers on the so called enemy hit list.  Others are saying that the shooting was in retaliation from a comedian by the name of Roylee Pate who was shot in the leg two weeks ago, according to Earn The Necklace. Allegedly, Conway and Pate were sworn enemies. On a good note, Conway is expected to make a full recovery.
For more Hip Hop Entertainment News check us out at Hip Hop News Uncensored. It's the best YouTube channel for Hip Hop.