Chris Brown Being Sued For $20M On Alleged Rape!!!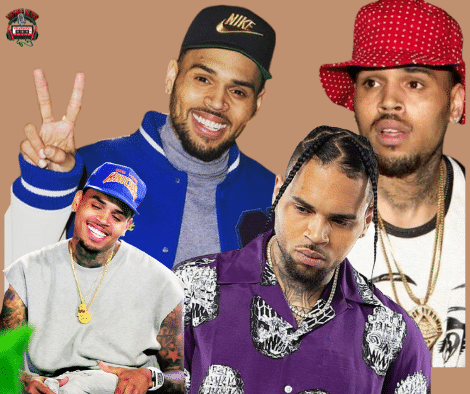 A woman is suing singer, Chris Brown. The alleged incident happened on December 30, 2020. The plaintiff claims the alleged incident happened at music mogul Sean"Diddy" Combs's home.
The Unknown Woman Alleged She Was Drugged
Sources from Complex, report that Jane Doe has obtained attorneys. The woman is seeking at least $20 million in damages. During the alleged incident, Jane Doe believes she was given a drink with some sort of drug.
The alleged victim claims that Brown invited her to Comb's Star Island home. Then she met Brown on a yacht on the property. Shortly, after she was allegedly handed a drink by Brown. After two drinks she claims she experienced " a sudden, unexplained change in consciousness."
With that being said, things took a turn for the worst. Allegedly, Jane Doe went in and out of consciousness. Brown allegedly, took off her swim bottoms and proceeded to have intercourse with her.
Although she protested, Brown continued until he was finished. Once the alleged rape was over, she left. Later that night, Jane Doe said she was told by Brown to take the Plan B morning after the emergency contraceptive pill.
Jane Doe admits she did what she was allegedly told to do by Brown. When Jane Doe was asked why she did not report the alleged rape, she was too embarrassed.
Her attorneys, Ariel Mitchell and George Vrabeck admit their client did not go to the police. This could be problematic for Jane Doe. Often there is a short window in which to report a rape.
If she had reported the alleged incident, she would have been given a victim rape kit. Normally, the victim rap kit contains swabs to check for semen residue. But it is her word against Brown's.
Therefore, she may have a difficult time proving her alleged claims.
Chris Is Denying He Raped Jane Doe
In a social media post, Brown is claiming his innocence.
 "I HOPE YALL SEE THIS PATTERN OF [CAP]," he wrote, referencing the term for lie. "Whenever I'm releasing music or projects, 'THEY' try to pull some real bulls–t."
Is it possible that Brown is being framed or not? Especially, since, the alleged incident happened almost 2 years ago, as reported by E-News. Will Brown has to pay the damages Jane Doe is asking for or not?
Unfortunately, this is not the first time Brown has been accused of alleged sexual misconduct. In France, a woman claimed Brown allegedly raped her back in 2019.
Then there was the Rihanna incident. Brown and Rihanna got into a nasty fight inside a limo. A picture of Rihanna's face went viral on social media. Chris was charged with felony assault and was sentenced to five years probation and six months of community service.  And, Chris was in another troubled relationship with actress Keruche Tran that ended very badly.
Hopefully, the allegations this time is not true.
Check out the video above for more details.
For more Hip Hop Entertainment  News, check us out at Hip Hop News Uncensored. It's the leader in Hip Hop YouTube Commentary.