Charlamagne tha God's Wife, Jessica Gadsden McKelvey Speaks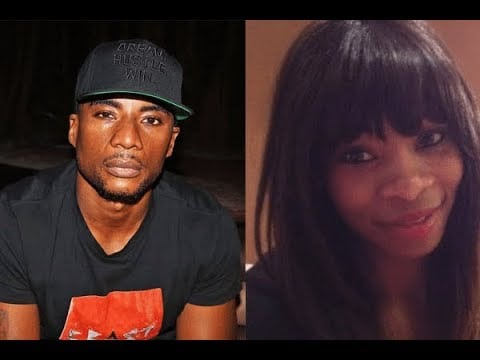 Charlamagne's wife, Jessica Gadsden McKelvey gets a call from, The Breakfast Club host Angele Yee and DJ Envy. The conversation  was about Charlamagne and Jessica's first sexual encounter. Obviously, Charlamagne felt the need to defend his comments made during an interview that happened in 2015. Although, neither of the hosts of The Breakfast Club nor Jessica, Charlamagne's wife addressed the rape allegations that have been plaguing him, it appeared like some kind of damage control.
Charlamagne attempts to defend comments about rape culture
The story of Charlamagne allegedly raping a 15 year old, Jessica Reid, at a party over 17 years ago was posted all over social media. Until then know one new much about the incident other than Charlamagne mentioning he gave Spanish Fly to a girl a long time ago and has then he admitted he has sex with her. Charlamagne's accuser Reid went on the Star radio show and discussed the events that led up to the alleged rape. Of course, we all thought that Reid was the girl Charlamagne was talking about.
In Sept. 2015 Charlamagne was on an interview at  "The Brilliant Idiots Podcast" his discussion with Andrew Schultz he talked about rape culture. The interview has resurfaced because of the rape allegations. It appears as though Charlamagne was being really insensitive with his comments. Charlamagne admits that the conversation was taken out of context. He tried to do damage control by enlisting his first sexual experience with his wife, Jessica Gadsden McKelvey.
Uncensored Truth's Hosts Think Charlamagne is Being Very Allusive
On the Uncensored Truth Podcast host O'God and Sam Ant talked about the conversation Charlamagne and the other host on The Breakfast Club had with Charlamagne's wife. Jessica was called to address the conversation on rape culture. Long story short, Jessica acknowledged that she and Charlamagne had consensual sex. She was not raped the first time they had sex.
Jessica steps in to save the day
In fact during the phone call she was adamant about being coherent during sex even though Charlamagne said they were "super drunk." She also suggested that Charlamagne should not have used the word "rape" so loosely in his prior interviews.  This is what may have lead to people believing Charlamagne is the sort of guy who could commit a rape crime.
O'God and Sam Ant have done a great job with remaining objective about this entire situation concerning Charlamagne and the rape allegations. Check out this video to hear the actual conversation between the hosts of The Breakfast Club and Charlamagne's wife, Jessica. This situation just keeps getting more and more interesting by the day!
For more Hip Hop Entertainment News go to our YouTube channel, Hip Hop News Uncensored