Offset Arrested In Atlanta!!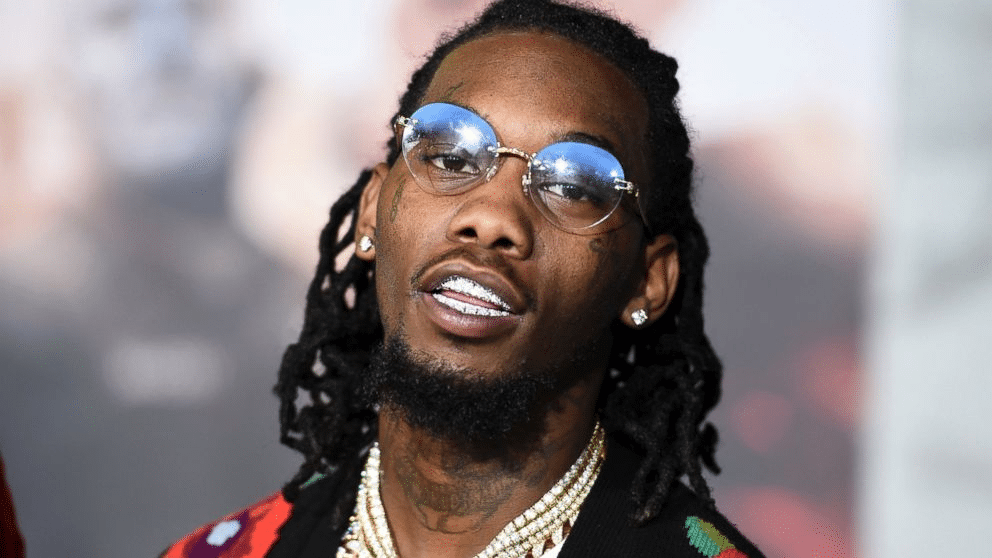 Rap artist Kiari K. Cephus stage name Offset from the rap group Migos has been arrested in Atlanta, According to TMZ.  Offset was hit with 4 charges. Possession of a firearm by a felon, possession of a weapon during a crime both felonies and possession of marijuana (one ounce or less), and an improper lane change both misdemeanors. Offset was driving a 2014 Porshe Carrera.
Offset Behind Bars?
Offset is behind bars in Georgia after cops pulled him over and allegedly discovered at least one weapon. Migos rapper was traveling just outside of Atlanta, Friday when the vehicle he was in was pulled over for tinted windows. A witness tells us officers then discovered at least on gun in the car … a big no-no for Offset, who is a convicted felon.
Who Are the Migos?
Migos is a hip-hop trio from Lawrenceville, Georgia, comprised of family members Quavo, Offset and Takeoff. Known as purveyors of trap music, the group has ignited global trends like the dab — the head-dropped arm-bent dance — and their mixtapes and videos have gone viral. Among their notable hits are "Versace" and "Bad and Boujee."

Also, Offset is the husband of famous rap artist Cardi B, both welcomed their baby girl earlier this  month. Neither Cardi nor Kulture were in the car with Offset when he was pulled over by police.
Consequences of an Arrest?
This current arrest may have some sizable consequences for Offset who is already on probation. Offset, Quavo and Takeoff members of Migos were arrested on April 28, 2015. Police found marijuana and a loaded gun in their vehicle around the time the trio had performed at Georgia Southern University.
Quavo, Takeoff and Offset were both charged with felony possession of a schedule II narcotic and carrying a loaded gun on school property. Unfortunately, Offset was by that time, a convicted felon, so he was also charged with gun possession by a convicted felon. Offset was on probation for five years for a previous conviction. These new charges can mean Offset may have to serve some jail time, according to XXL Mag. We will keep you updated on any new developments.
For more Hip Hop Entertainment News go to our YouTube channel, Hip Hop News Uncensored