Brandon T Jackson Speaks On Martin Lawrence!!!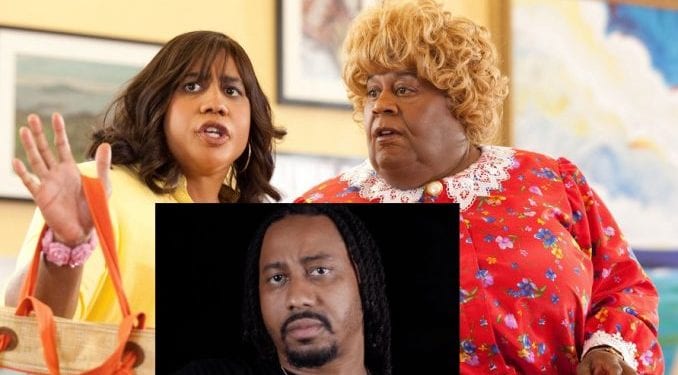 Brandon T Jackson Speaks On Martin Lawrence.  The actor was in the third installment of "Momma's House."
Is there truth to what Brandon is saying?
Brandon T Jackson speaks on Martin Lawrence. I remember Brandon from movie "Lottery Ticket". He was best friend to Bow Wow's character.
Also, Brandon co- starred with Bow Wow in "Roll Bounce ". With that said, Brandon is no stranger to how Hollywood operates. So, his opinion would be relevant.
Is there an agenda to emasculate black men or not? This has been a big debate, lately. Some actors don't think there is anything wrong with dressing as a women.
Especially, as it relates to artistic control. Nevertheless, it does appear that Brandon believes there is some truth to the conspiracy theories.
Which lean towards the emasculation of black men in movie roles. Not to mention, Brandon's perspective differs from those who say wearing a dress is okay.
Which ever side you are on depends on what your beliefs are. In my opinion, there is some truth to the emasculation of black men in TV and movie rolls.
During the interview with hosts O'God and SamAnt Brandon revealed some very interesting things about Martin.
He mentioned that after Martin's role in 'Big Momma his life took a turn for the worst. And, Brandon's theory was that role allegedly led to Martin's divorce.
Among other mishaps which took place there after. Does Brandon have a point or not? Be that as it may, it does appear that something fishy is going on in Hollywood.
Would you agree or disagree? Does Hollywood roles emasculate black men? Could it be that some people are too sensitive. Those who wore dresses have gone on to have great success.
With the exception of a few. At any rate, some will still pay good money to see men in dresses, in particularly, black me.
Check out the video above for more details.
For more Hip Hop Entertainment News check us out at Hip Hop News Uncensored. It's the best YouTube channel for Hip Hop.