Why Did Cardi Slam Madonna?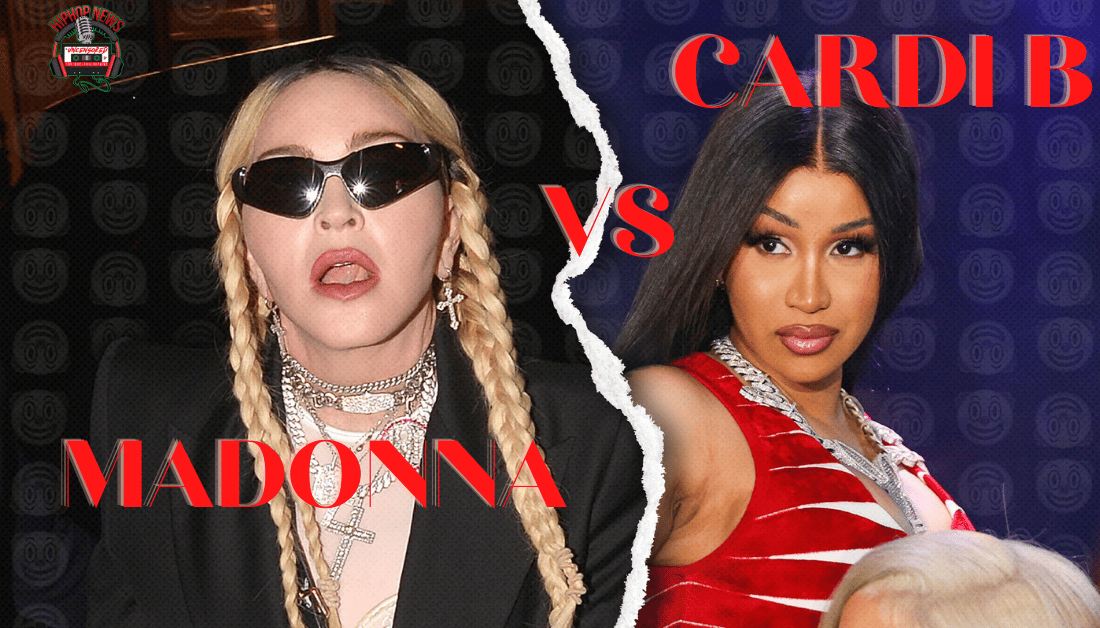 Why Did Cardi Slam Madonna? Did the music icon offend Cardi? Or was Madonna speaking the truth? Will this start a war between them?
Cardi Addressed Madonna's Social Media Post
Why Did Cardi Slam Madonna? The Bodak Yellow rapper lashed out at Madonna. This happened after Madonna said, "WAP" Cardi's song owes its sex-positive ethos to the Material Girl's Legacy."
In other words, Madonna allegedly believes she paved the way for today's artists. Madonna was celebrating the 30 -year anniversary of her book "S.E.X. That is when she gave her analogy.
Unfortunately, what she revealed allegedly did not sit well with rapper Cardi B, as reported by Page Six.
"Thirty years ago I published a book called S.E.X. in addition to photos of me naked. There were photos of men kissing men, woman [sic] kissing woman, and me kissing everyone," the "Like a Prayer" singer began her statement. "I also wrote about my sexual fantasies and shared my point of view about sexuality in an ironic way. I spent the next few years being interviewed by narrow-minded people who tried to shame me for empowering myself as a woman. I was called a whore, a witch, a heretic and the devil."
She went on to say,
"Now Cardi B can sing about her WAP. Kim Kardashian can grace the cover of any magazine with her naked ass and Miley Cyrus can come in like a wrecking ball," she noted, signing off with: "You're welcome bitches ……. 🤡."
Wow! Those were some strong words. I can't help but wonder why Madonna went there. How did this all start? Has Madonna been thinking about him all along? Nevertheless, Cardi allegedly fired shots of her own.
"I literally payed [sic] this woman homage so many times cause I grew up listening to her …she can make her point without putting clown emojis and getting slick out the mouth,"
After saying this to Madonna, the tweet was later deleted. However, Cardi was livid. But does Madonna have a legitimate point? After all, Madonna was the queen of controversy.
As Madonna admitted, she pushed the envelope. Not to mention, some of her videos were very controversial. Especially the one with actor Leon.
Madonna – Like A Prayer (Official Video)
Many people were appalled by the "Like A Prayer" video. They thought Madonna was blaspheming God. It was the first time we saw something of that nature on a video. Clearly, Madonna received a lot of backlashes.
It did not stop her creativity. In fact, she went on to do more mind-provoking and challenging videos. Fast forward, to today, music artists can have a lot of autonomy.
When it comes to creativity, there is no such thing as pushing the envelope. You are allowed to have artistic expression without much flack. On another note, Cardi had a conversation with Madonna afterward.
Update: Cardi And Madonna Make Amends
According to ET News, Cardi said, "I talked to Madonna…It was beautiful."  Then Madonna tweeted,
"I love you @iamcardi !!," Madonna tweeted. "Always have and always will." Cardi replied to the message, "Love you."
Fortunately, I am glad they were able to squash their beef.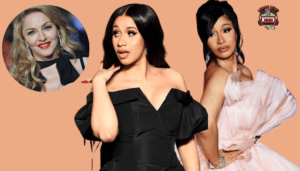 Hip Hop News Uncensored. It's the Leader in Hip Hop content on YouTube