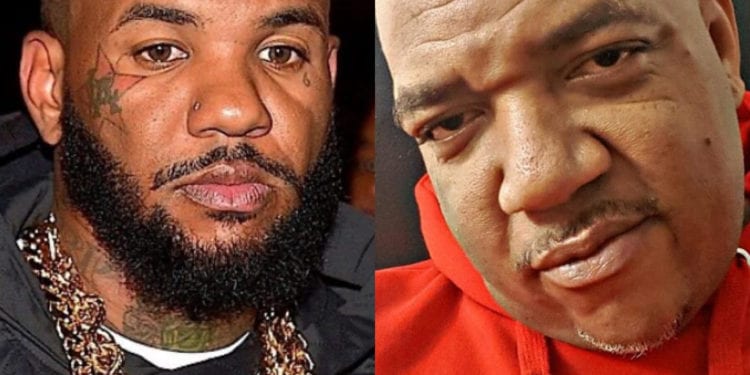 The Game And His Brother's Beef Heats Up!!!!! The Game has always had beefs since the beginning of his prolific career. He has had beefs with the likes of rappers Meek Mill, Young Buck, and famously, 50 Cent. But the new beef that he has now is a lot more sadder because its with his former business partner and big brother, Big Face 100.
The Game and Big Face 100: Blood Brothers With Beef
According to complex.com, The Game's had always had a struggle with his former business partner and big brother, Big Face 100. On Big Face's Instagram he writes,
To use a nigga up and leave him stuck in the streets for 14 years is one thing. But to hold all this invalid hate and disdain for a nigga is beyond my comprehension. In 2005, I left after months of feeling underappreciated and not needed, and got conformation of that when the repossessions began.
Fase's post is in response to lyrics thrown at him by his younger brother. On Born 2 Rap, Game has a record called "Hug the Block." In the song, Game claims that his brother is jealous of him as well as accuses Fase of hounding him for money at their father's funeral. One of the lines on The Game's latest CD "Hug The Block" is this,
You ain't even give me a hug or a pound yet/Asking for money, daddy ain't even in the ground yet/That ain't what bros do/How you spend your whole life with a stranger you call your brother that don't know you?"
The Game and his brother have been beefing since the beginning of his career. I hope that they can bury they hatchet and get over their beef because they are brothers and life is way to short and i would hate one of them to pass on before they can resolve their issues.
For More Music News, Go To The YouTube Channel, Hip Hop News Uncensored. It's The Best Channel Around!!!!!