T.I. Keeps The Heat On Boosie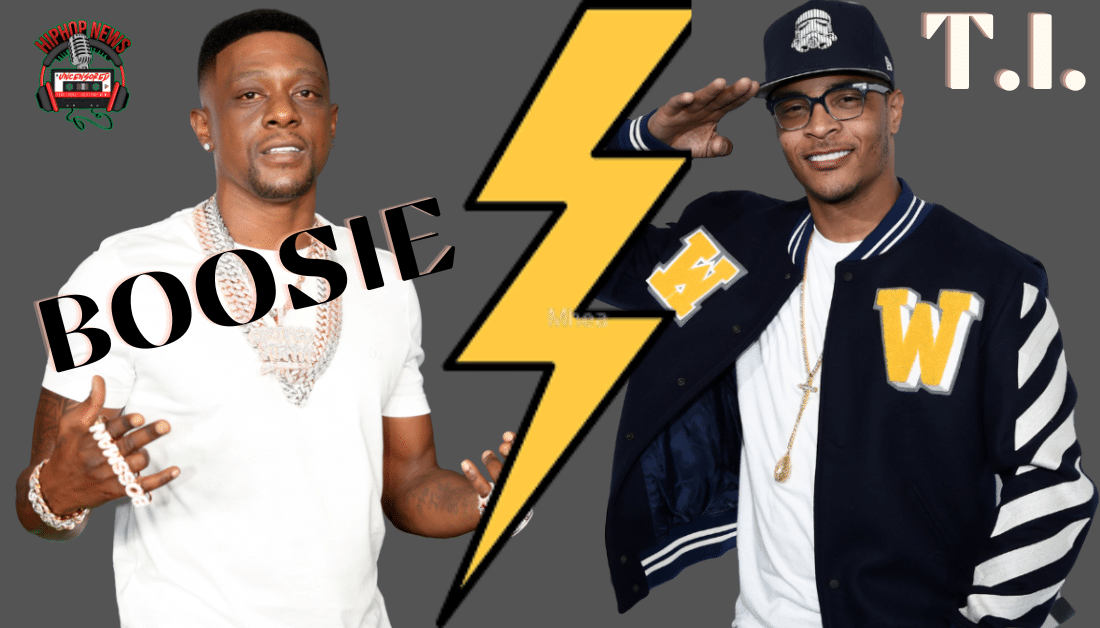 T.I. Keeps The Heat On Boosie. In fact T.I. told Boosie to show up. And, the beef continues. We want to know what will happen next.
T.I. Wants That Smoke With Boosie
T.I. Keeps The Heat On Boosie. In other words, T.I. called Boosie into question. This is the latest in the ongoing beef with the two rappers.
At this point, things are getting out of hand. Especially since, there seems to be no resolution. T.I. continues to pour on the pressure. And, Boosie is not backing down.
Now, people want to know how will this all end. In a recent video, T.I. was seen telling Boosie to pull up, as reported by XXL Mag. Obviously, T.I. has some paperwork to show him.
In the first place, Boosie initiated the beef. He allegedly called T.I. a snitch. It was during his interview with Vlad TV. During his interview, Boosie pulled out of a joint music venture with T.i.
The two were scheduled to create an album together. After hearing what Boosie said, T.I. addressed him. The fallout between the two was on social media.
Each rapper went back and forth with a war of words. A report on TMZ, claims, Boosie "unloaded on T.I. for randomly choosing to divulge the info about a snitch-uation."
Apparently, 20 years ago, T.I. and his cousin were in trouble with the law. Long story short, T.I. allegedly fingered his deceased cousin Tremel aka Toot as a suspect.
Both Toot and T.I. were facing gun charges, at the time. Fast forward, T.I. mentioned this alleged incident on social media. That is when Boosie addressed his former friend.
Now, T.I. allegedly keeps badgering  Boosie. Is T.I. bullying Boosie? Can what T.I. is now doing considered harassment? Or not? What do you all think?
Check out the video above for more details.
Hip Hop News Uncensored. It's the Leader in Hip Hop content on YouTube